2022 has been a great year at E.C.S.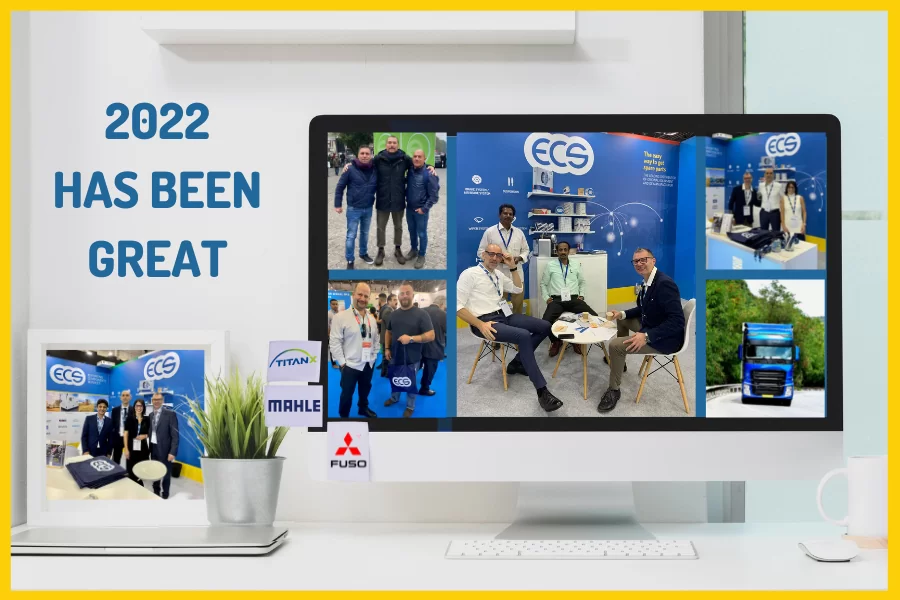 2023 is upon us and, as usual, we want to close the year by telling you how we spent 2022 here at E.C.S.
It was a year full of novelties and new stimuli which allowed us, after two years of forced closure, to meet our suppliers again, participate in innovative industry events and offer new services to our customers with great enthusiasm. We have also worked hard on marketing to improve the image of our company and show the team spirit that distinguishes us.
Keep reading to discover in detail all the beautiful adventures we had during the year.
---
Sector fairs
After so long without seeing our suppliers, we have taken advantage of the trade fairs to meet them again in person, chat face to face and talk again live.
Specifically, we participated as visitors to the following events:
Eima International – Bologna
Automechanika Frankfurt
Autopromotec – Bologna
Transpotec Logitec – Milano
Motortec – Madrid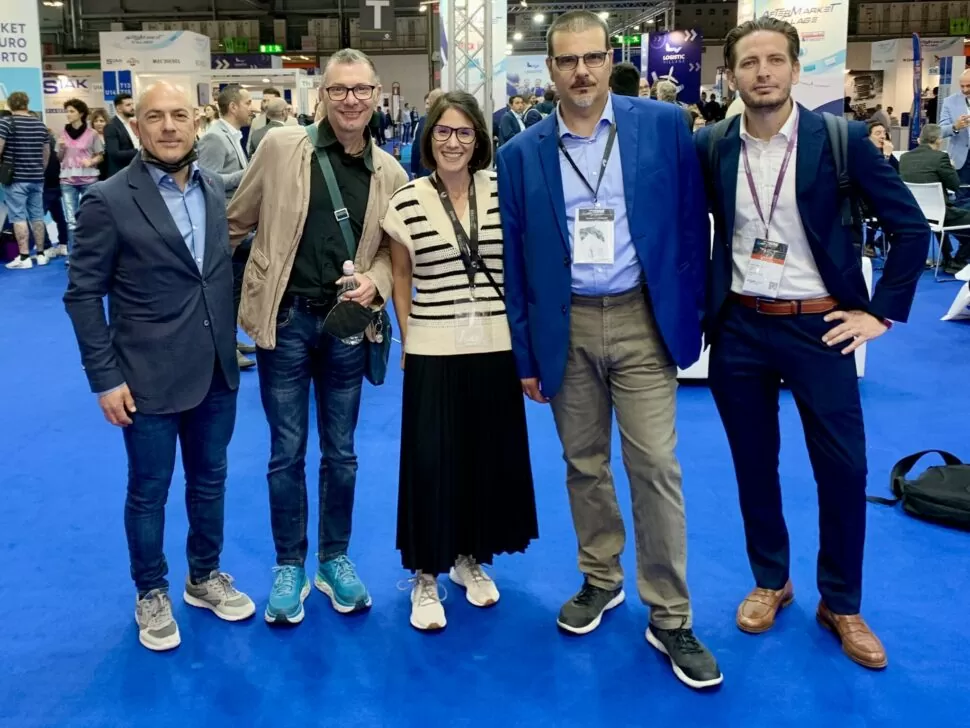 ---
Eima International – Bologna
EIMA International is the International Exposition of Machinery for Agriculture and Gardening, a biennial event created in 1969 by FederUnacoma, the Italian Agricultural Machinery Manufacturers Federation, and organized by the federation's service division, FederUnacoma Surl, in collaboration with BolognaFiere.
Each edition hosts some 1,950 companies from fifty countries exhibiting more than 50,000 models of machinery and equipment for all types of agricultural operations or green work for every model of enterprise.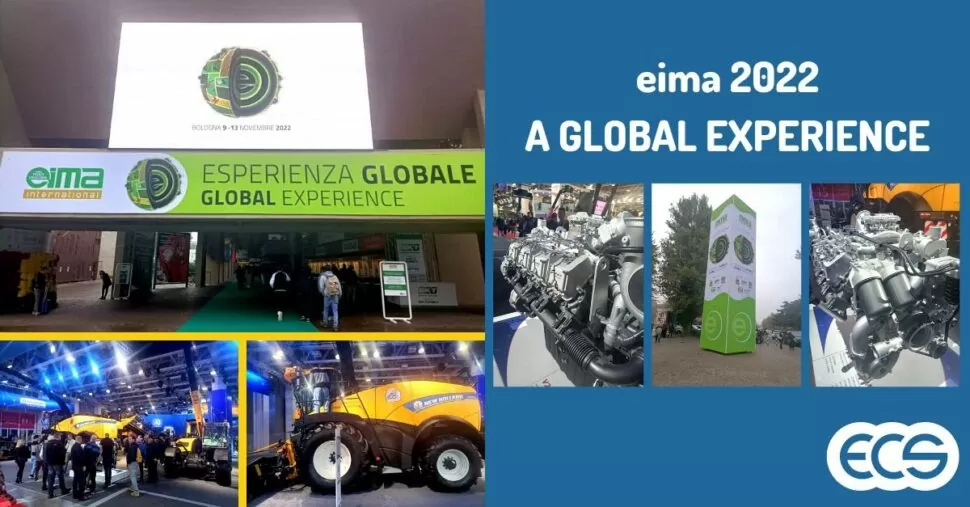 ---
Automechanika Frankfurt
Automechanika Frankfurt is a leading trade fair in the automotive service industry. As an international meeting place for the industry, dealership trade and maintenance and repair segment, it provides a major platform for business and technological knowledge transfer.
Finally in 2022, the international aftermarket was able to meet again in Frankfurt.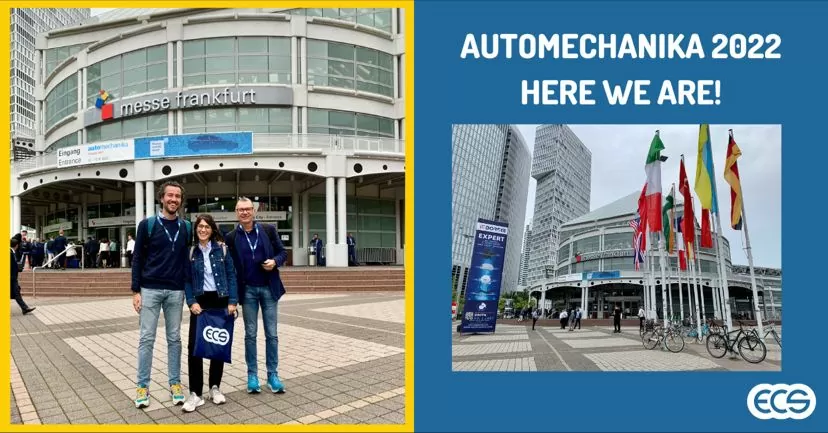 There was a lot to discover and discuss: 2,804 exhibiting companies from 70 countries presented their innovations and trade visitors were able to obtain additional information at over 350 events.
---
Autopromotec – Bologna
In its over fifty-year history, Autopromotec has registered a tremendous growth, thanks to the presence of internationally renowned exhibitors.
Autopromtec is now considered the main European trade show gathering all automotive aftermarket product groups under one roof: from tires to car service, from workshop equipment to spare parts.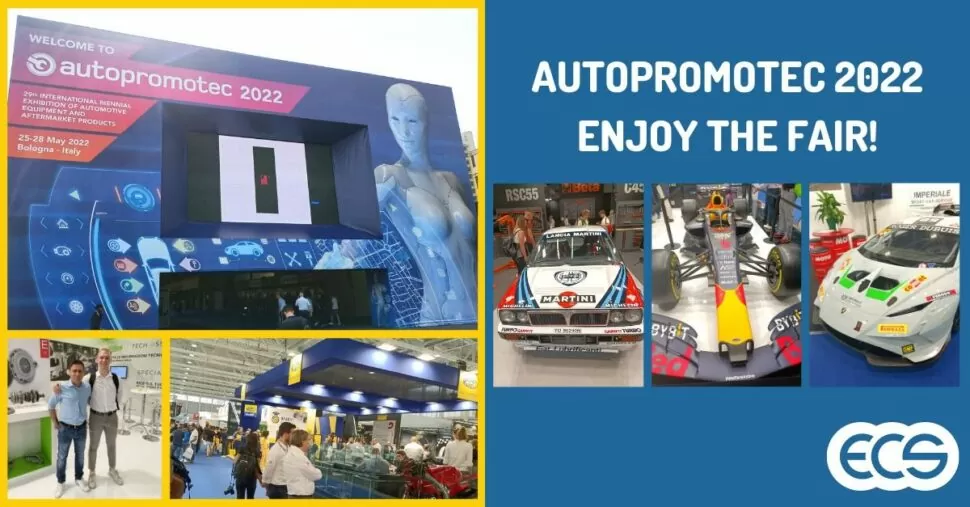 Product innovations and industrial excellence, cutting edge technologies and market opportunities, high-level conventions and B2B meetings draw manufacturers and professional operators from all over the world to a venue designed to create globally oriented networks, boost business growth and collect important strategic inputs.
Autopromotec is now the most specialized international exhibition of automotive equipment and aftermarket products.
---
Transpotec Logitec – Milano
Transpotec Logitec is Italy's leading transport and logistics event. It is an integrated 360-degree business and content platform for transport and logistics development.
A representative offer of all the components of the market.
Located in what is now considered the first national logistics center and one of the main hubs with European-world markets (Lombardy), Transpotec Logitec is an international exhibition with a particular focus on Europe, the Mediterranean Basin and the Balkans.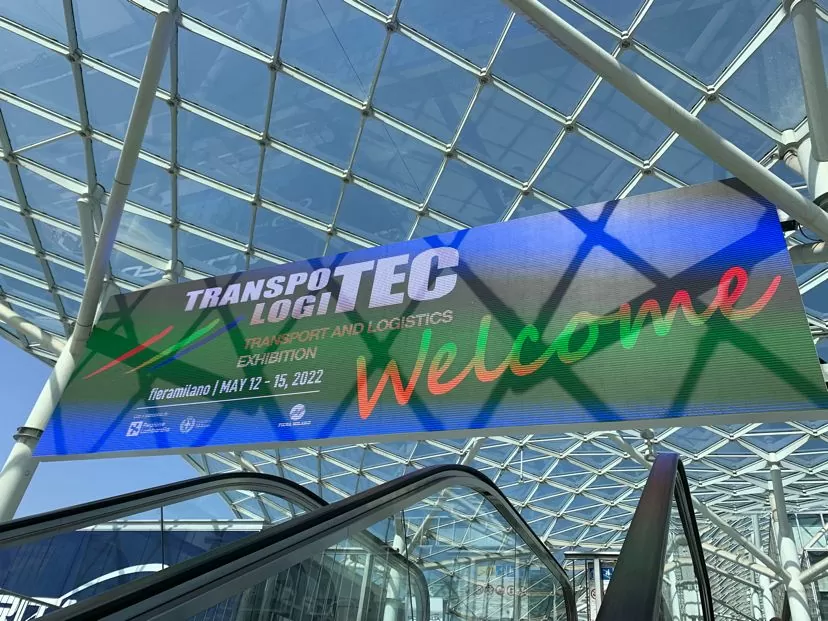 The event focuses on the evolution the market is living: connectivity, sustainability and innovation improve vehicle performance, safety and efficiency, while integrated logistics solutions and new intermodal logics profoundly change business scenarios and the skills required of road transport professionals.
---
Motortec – Madrid
Motortec Automechanika Madrid brings together national and international exhibitors from the Machinery, Automotive Engineering, Vehicle Accessories, Car Spare Parts, Automotion sectors.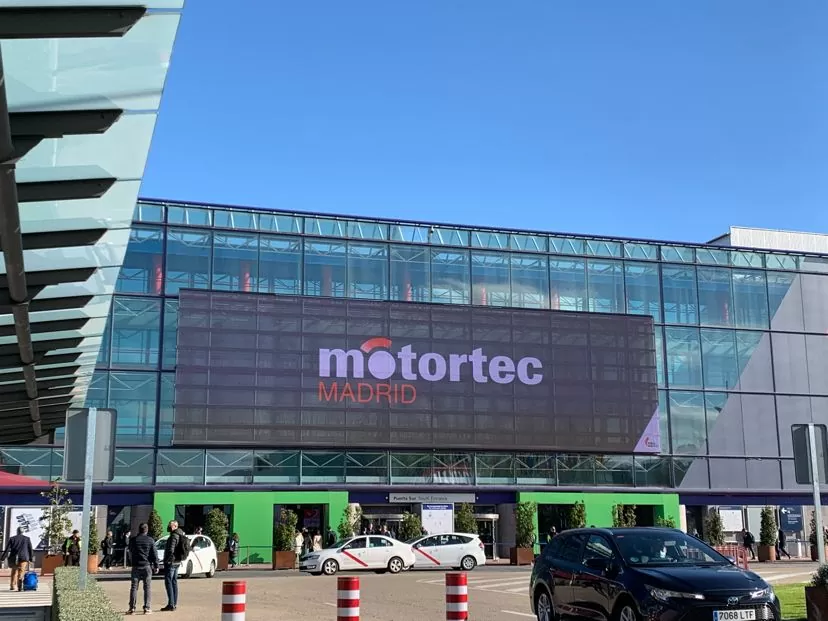 ---
Our Stand at Automechanika Dubai
We also participated for the first time as exhibitors with our stand at Automechanika Dubai. It has been an unforgettable experience that allowed us to get in touch with new markets. We had a great time networking and meeting with customers and fellow.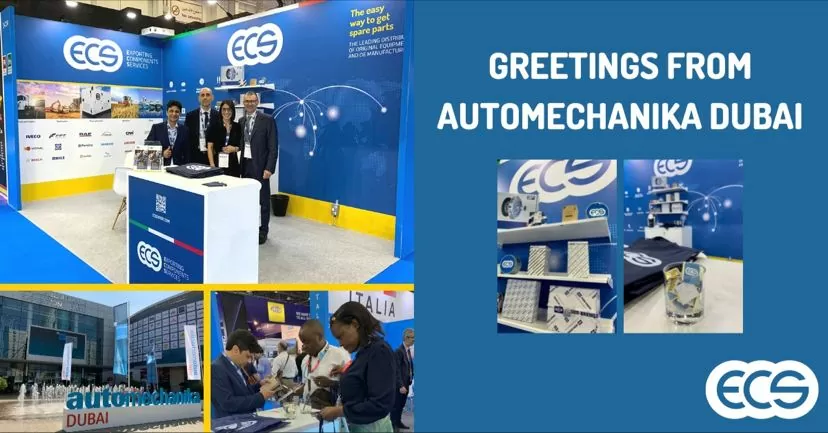 As the largest international automotive aftermarket trade show in the Middle East, Automechanika Dubai acts as the central trading link for markets that are difficult to reach connecting the wider Middle East, Africa, Asia and key CIS countries.
Highlights from the 2022 edition
1,145 exhibitors from 53 countries
20 Country Pavilions
43,103 trade visitors from 153 countries
---
ECS's Services
During the year we started important new partnerships.
But we have above all concentrated on the creation and development of services capable of responding to the needs of our customers in the best possible way.
For example we worked with TitanX to provide our clients with innovative and competitive thermal management solutions.
We structured to offer FIAMM's high quality batteries for automotive applications and innovative Mobility Power Solutions.
We committee to deliver kits and tips to better deal with the hot season. Since the end of October we are able to supply our customers with all MAHLE products belonging to the Commercial Vehicles area.
Below you can find links to all the insights.
---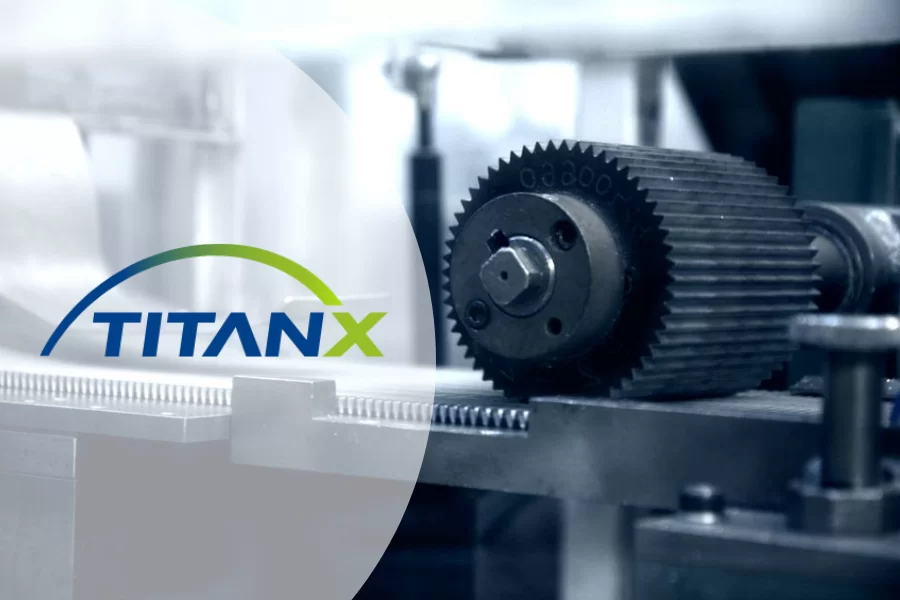 TitanX and ECS: a new partnership for a cleaner transport
We developed a very successful new partnership with TitanX, a fast growing company specialized in cooling systems for commercial vehicles and heavy vehicles.
---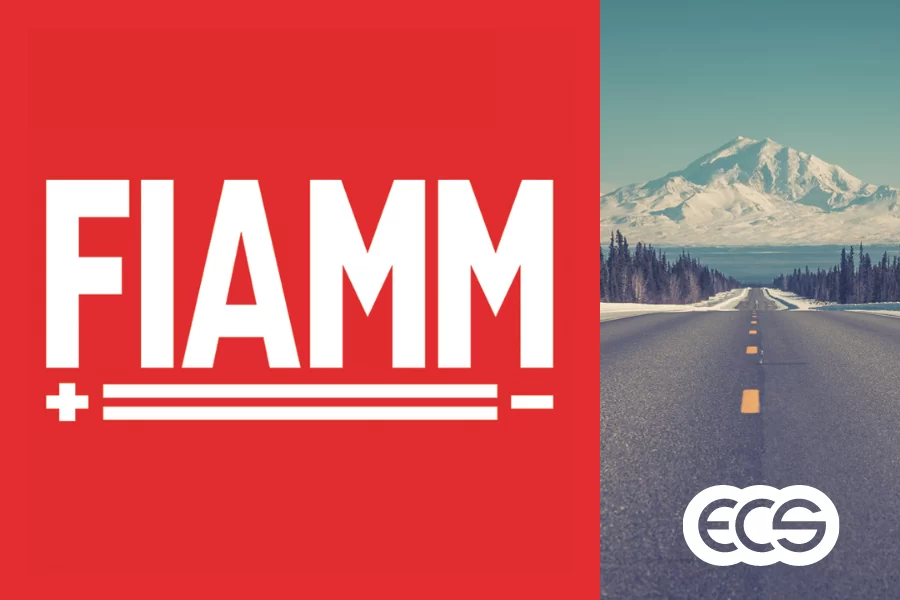 FIAMM's high quality batteries for automotive applications
We are now able to better meet the needs of our customers in the field of power solutions with a wide choice of high quality batteries for automotive applications:
Batteries for commercial vehicles
Batteries for Leisure vehicles
Batteries for Boats
---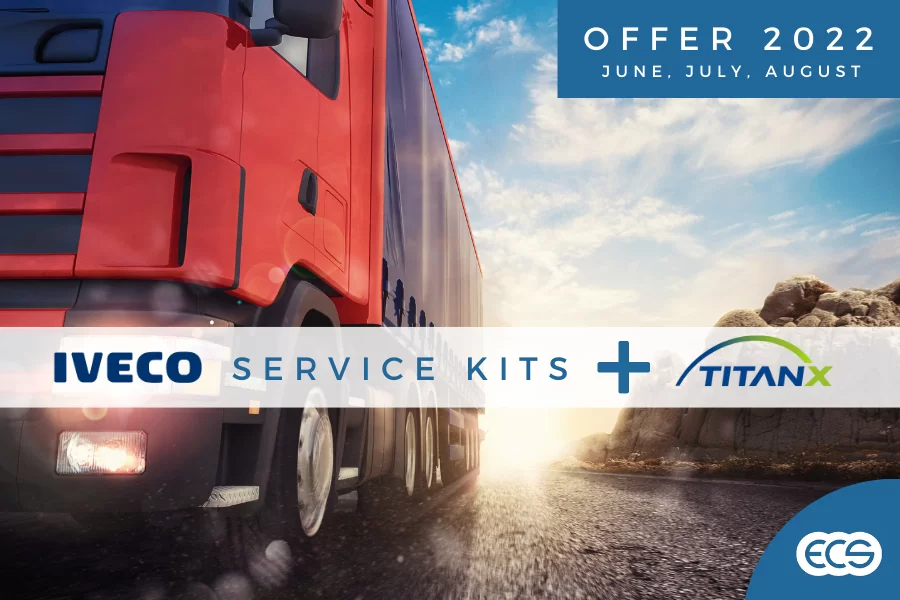 Iveco's service maintenance kits and Titanx
To better face the hot season we prepared for our customers 4 different types of Iveco first maintenance service kits. Furthermore, to guarantee our customers the highest quality, we added additional premium Titanx cooling kits.
---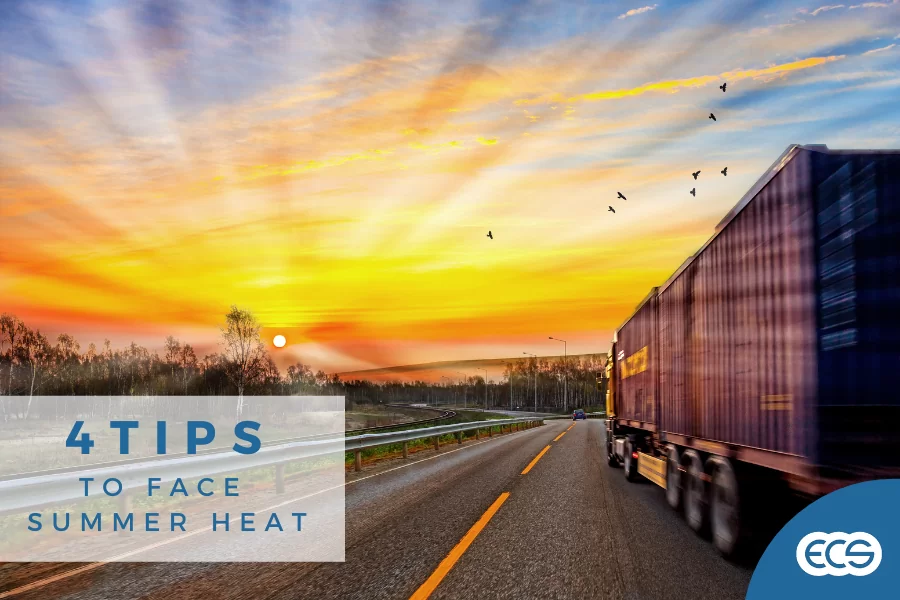 4 tips to protect our vehicles from the summer heat
As you know ECS is always focused on helping and giving useful advice to its customers. During the summers season we found it useful to share some precautions or tips to be taken to help our customers' vehicles face these hot months in the best possible way.
---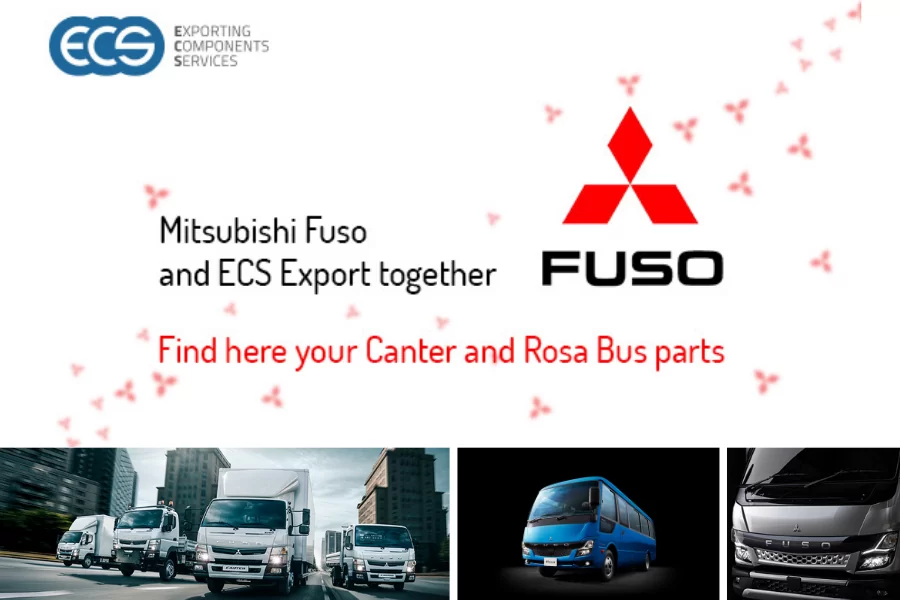 Mitsubishi FUSO & ECS together
We add the company FUSO to the list of our valuable suppliers.
Specifically, ECS is able to supply its customers with:
Engines for Canter and Rosa bus, the iconic light-duty truck
FUSO's engine Genuine parts
Reman LONG BLOCK engine (used both on Canter and Rosa bus)
---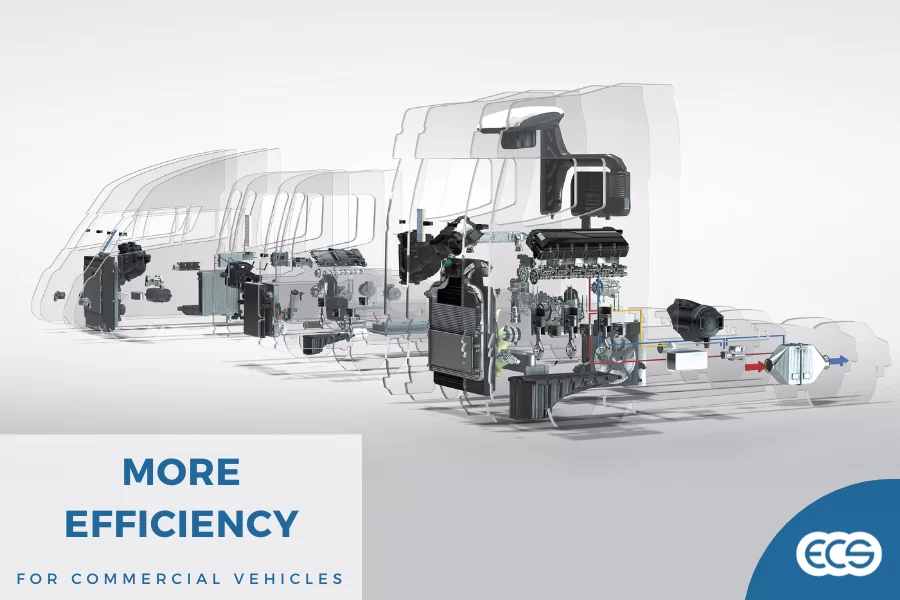 More efficiency for commercial vehicles with MAHLE
In order to offer our customers an increasingly wide range of products and services of the highest quality, from October 2022 we have the possibility to supply all MAHLE components for commercial vehicles.
---
Our commitment to our people and to the world
At ECS we are convinced that the well-being of our employees is very important. We want the people who work with us to be proud and happy to be part of the company. For this reason, during 2022 we introduced various welfare initiatives aimed at improving the well-being of our employees and their families.
The proposed activities concern the area of ​​education, leisure, health care and other complementary welfare services specially designed to improve the quality of life of our employees and their families.
During 2022 we also worked hard to better communicate the values ​​that characterize our company and convey clearly and simply our corporate identity.
From the personalization of the clothing used in the company to the branding of Christmas gifts, our goal is to convey even to those who look at us from the outside, a little of the team spirit that unites us and that allows us to work so well together.
Within our company, we believe that great things in business are never done by one person, but are accomplished through the contribution and collaboration of a team of people.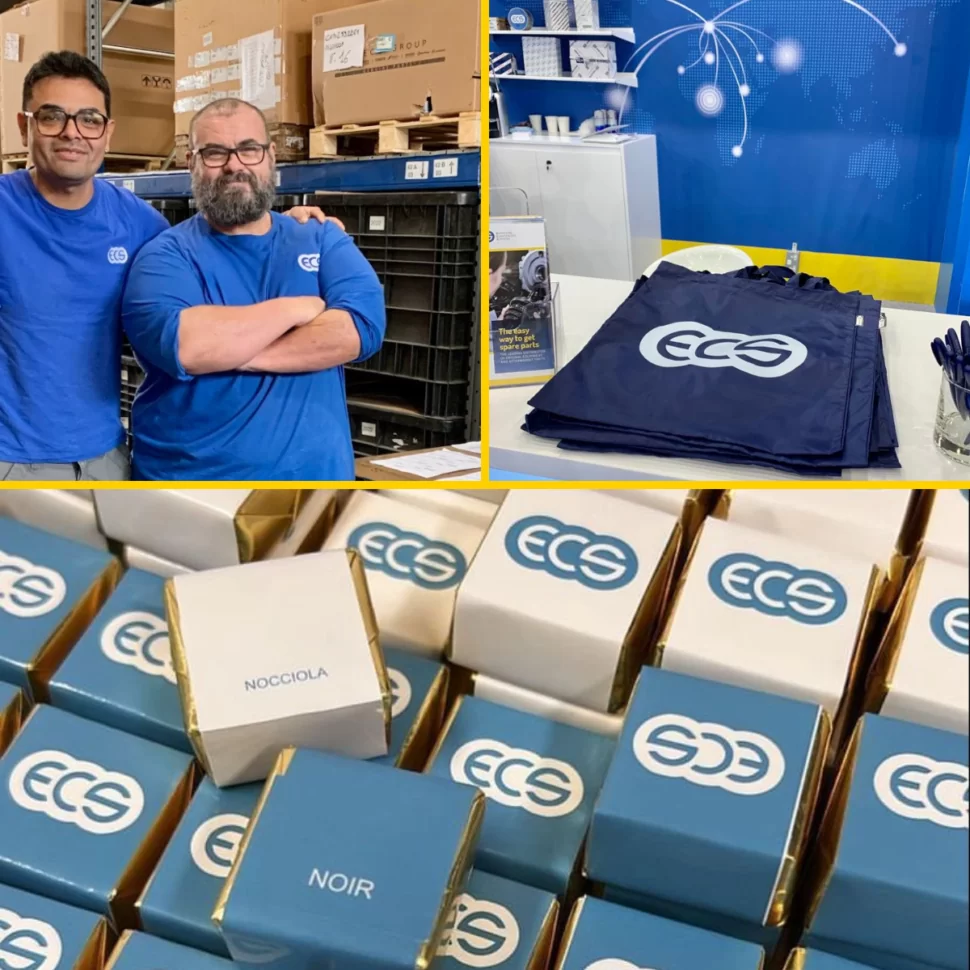 We also heavily invested in introducing ECS ​​to new markets such as Middle East (Qatar, Saudi Arabia, United Arab Emirates, Afghanistan, Bahrain, Iraq, Kuwait, Oman, Pakistan, Yemen) – Africa (Tunisia, Egypt, Morocco, Nigeria, Tanzania, Kenya, South Africa) – Dubai – Germany – South America (Venezuela, Colombia, Ecuador, Chile, Peru, Argentina).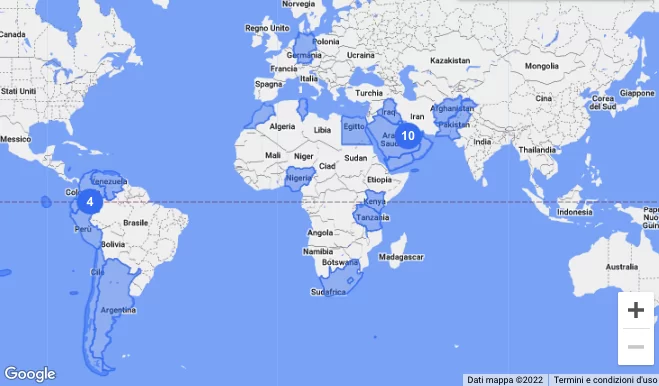 The campaigns activated in these territories have allowed us to obtain excellent results and to detect a great interest in the services and products offered by ECS.
---
Our best wishes for 2023
As you have seen, 2022 was an intense year full of news. We are grateful to you for sharing it with us and we are sure that 2023 will also bring us great satisfaction.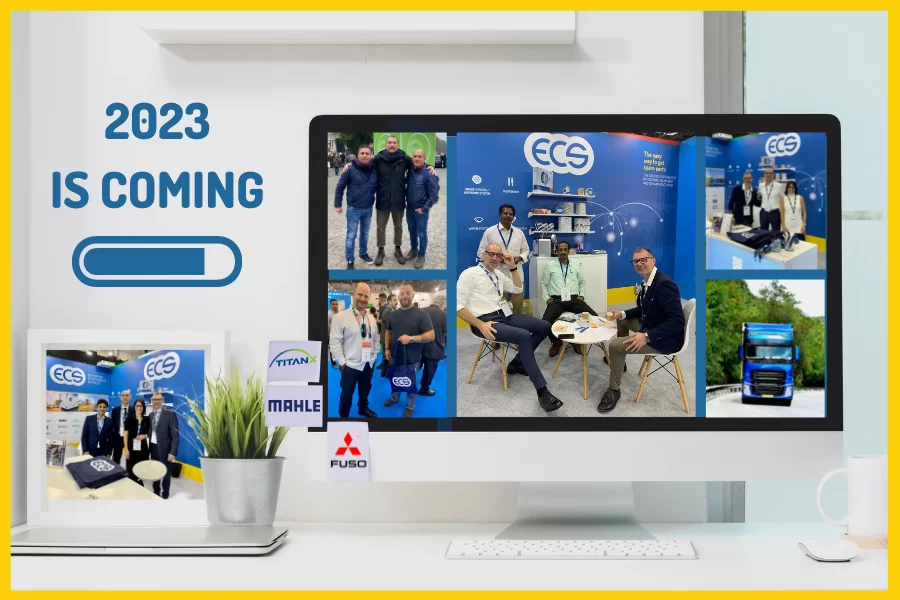 We are full of enthusiasm, ideas and new projects that we can't wait to reveal to you.
We can already anticipate that the company is expanding and we are working on setting up new offices. For the details we await the conclusion of the work… stay tuned for more!
Happy Holidays
Team E.C.S.
---