TitanX and ECS: a new partnership for a cleaner transport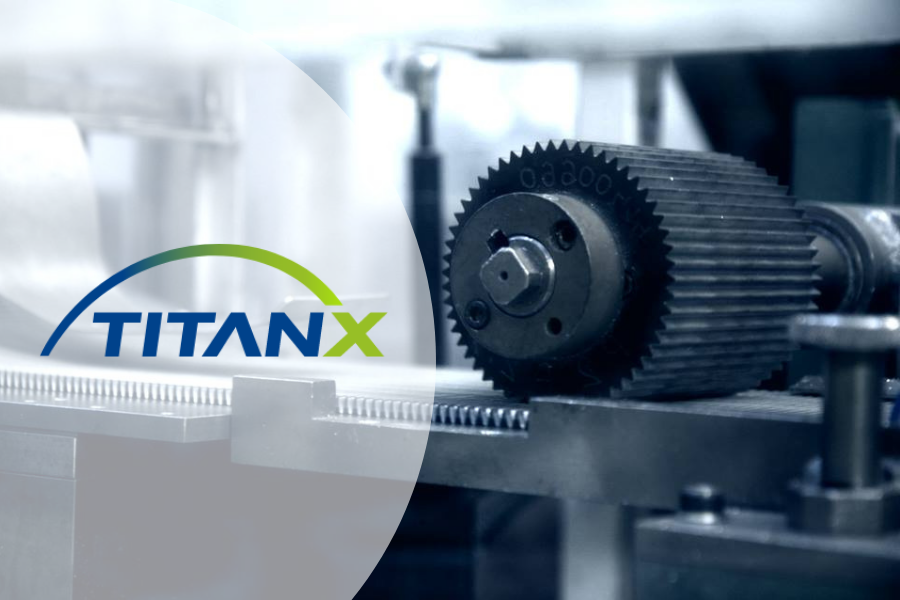 We are very proud to start this new year with some great news. Starting this year we have signed a very successful new partnership with TitanX, a fast growing company specialized in cooling systems for commercial vehicles and heavy vehicles.
The range would cover solutions for utility vehicles, medium and heavy commercial vehicles, buses, farm tractors and off-road vehicles. The product offering will include solutions for both the hot end and cold end.
With over 100 years of manufacturing experience and technical expertise in thermal management, TitanX is focused on providing the transportation industry with solutions for a cleaner and greener future.
TitanX is a world leading supplier of powertrain cooling solutions for commercial vehicles and the company serves most OEMs including Tata, Volvo Trucks, Scania, Daimler and Iveco. TitanX has manufacturing plants in North America, South America, Europe and China.
TitanX has the latest technology in engine cooling solutions for commercial vehicles, which will help enhance our offering to our customers for this segment. Given the challenges facing the automotive industry in emissions control, It is crucial for us expanding in the Cooling and Emission Control segments.
---
That's why we chose TitanX as our Partner
There are 3 main reasons why we chose to rely on TitanX as our partner, let's see in more detail what led us to this collaboration that we are very proud of:
Proven experience and global presence.
Development of innovative solutions to make the world of transport more sustainable.
Commitment in maintaining the highest quality standards and customer satisfaction
---
1 – TitanX's proven experience and global presence
TitanX boasts the presence of offices located in various countries of the world, among them:
Italy, Poland and Sweden in Europe
USA, Mexico and Brazil in the Americas
China in the Far-East
In addition, TitanX has two test centers, one is located in Europe and the other one in the United States. In these innovative laboratories, they carry out important tests to verify the performance and quality of the products. In order to maintain the quality standards at the highest possible level.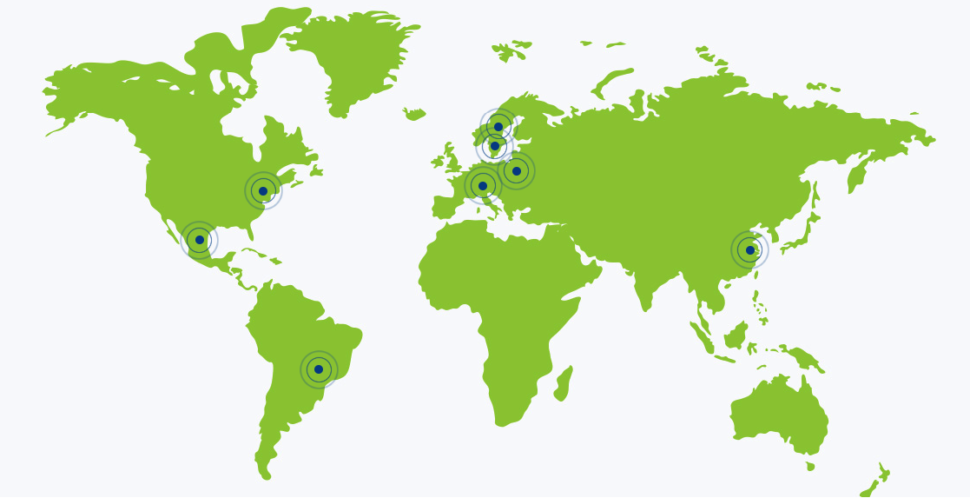 ---
2 – TitanX's innovations for a Greener Transport
On the road to a more sustainable future TitanX is working hard to expand its thermal management product portfolio to bring innovative solutions for a cleaner transport.
They are especially focused on trucks and constantly work to respond to the specific needs of this market and at the same time accelerating the transformation to a greener transport.
Together with selected development partners TitanX's dedicated engineering team, focused on complete thermal management solutions for Electric and Fuel Cell vehicles, have developed several new systems and components:
Enhanced HVAC tailored for electric vehicles
Fan, Motor & Shroud System solution suitable for 12V, 24V & High voltage systems
Complete Battery Thermal Management System box (BTMS)
Battery Cooling Plates and Chillers
Heat Pump Systems
Complete battery packs
---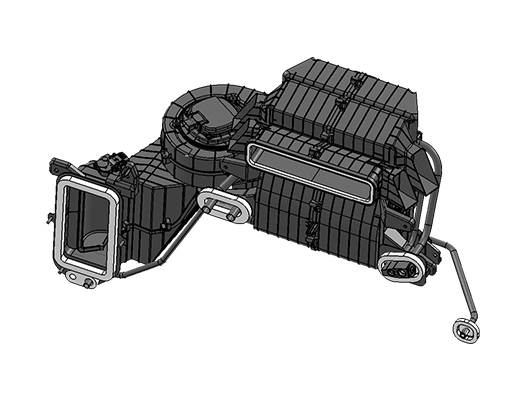 Enhanced HVAC Unit
HVAC systems are suitable for traditional, hybrid, electric and fuel cell vehicles.
TitanX uses proven Air International Thermal Systems technology developed over 50 years.
---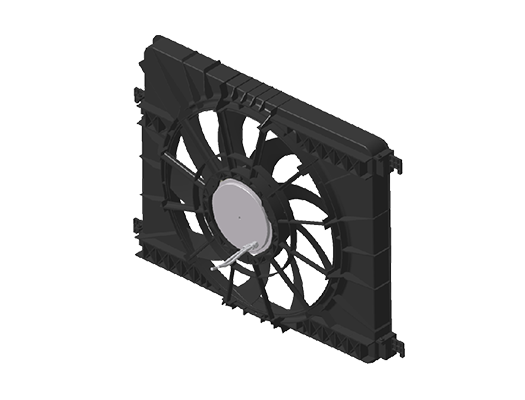 Fan Systems
Fan, Motor & Shroud System solution suitable for 12V, 24V & High voltage systems.
Fan Systems are provided as complete system solution with design, development and validation.
---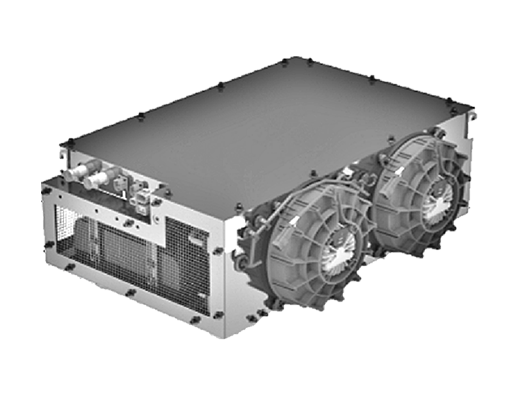 BTMS
Complete Battery Thermal Management System box (BTMS). The BTMS is a stand alone unit with build-in controller providing set cooling and heating for battery pack.
Developed by Air International Thermal Systems the BTMS covers a wide range of cooling and heating capacities.
---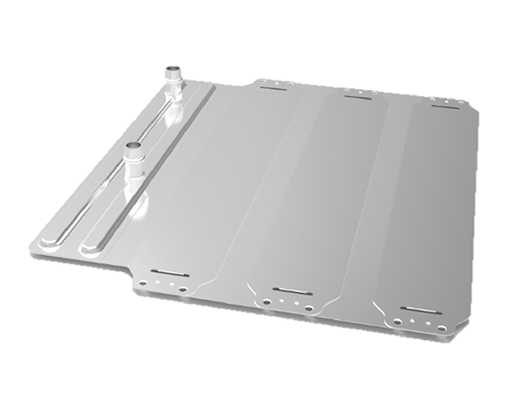 Battery Cooling Plates and Chillers
Some of the key features are:
Range: Cooling 3 to 10 kW – Heating 6 to 12 kW
R134a & R1234yf
IP67 rating
CAN communication
Power supply
400 – 800 V
16 – 32 V
---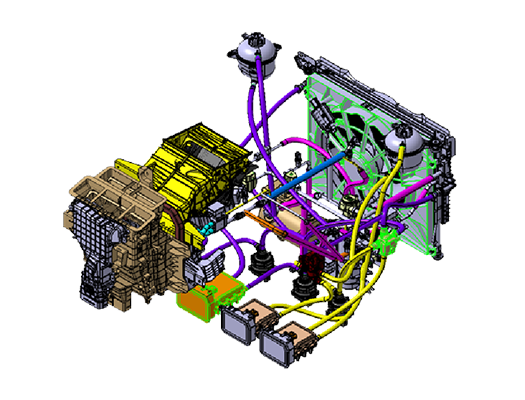 Heat Pump Systems
TitanX provides complete heat pump system suitable for electric vehicles application to improve overall efficiency of the vehicle.
Developed by Air International Thermal Systems the heat pump can be configured to meet the vehicle architecture.
---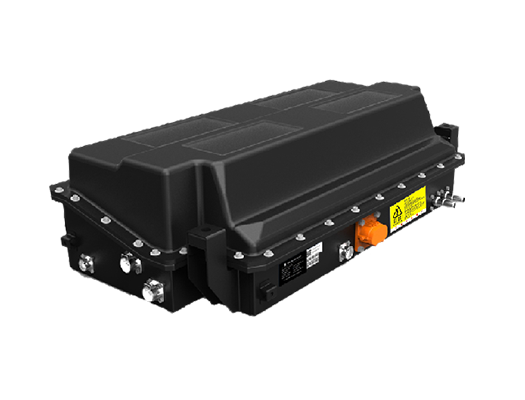 Battery Pack
TitanX provides complete battery pack solution for electric vehicles. These packs are customised to suit each vehicles application.
These solutions are developed with TATA AutoComp Systems with Gotions patented cell technology.
---
3 – Highest quality standards
In order to demonstrate their commitment towards maintaining the highest standards of quality and customer satisfaction, TitanX's applies rigorous operational excellence rules in all the development & production sites.
The company also constantly carries out specific tests to guarantee the quality of its products. TitanX can boast the presence of 2 test centers, located in Europe and the US, where teams of experts carry out strict tests on a daily basis to verify the performance of the products: Climatic Vehicle wind tunnel testing, Vibration testing, and a range of heat exchanger specific services like performance, thermal resistance and pressure resistance.
Let's see in more detail what these tests consist of.
Heat Transfer Testing
The Heat Transfer Test consists in the measurement of heat rejection and internal and external fluid pressure drop.
This credible data make it possible to work for the maximization of the individual heat exchanger & cooling module system performance.
Vibration Test
The vibration test allows TitanX engineering team to simulate years of usage in the short time of a few hours.
The test is conducted on different types of vibration tables where in pressurization & thermal cycle load can be added to vibration testing for better simulation of field conditions.
Durability Testing
Thanks to highly efficient durability tests, TitanX's Engineers are able to expedite the simulation of years of usage & environmental exposure on cooling systems.
The tests performed include:
Thermal Cycle Benches
Pressure Pulsation Benches
Distortion Benches
Vibration Benches
Corrosion Benches
Endurance Test
Climatic Wind Tunnel
A climatic wind tunnel facility is used for the development of engine cooling & climate control systems for heavy truck manufacturers.
TitanX engineers use this high-quality facility under controlled conditions to optimize product performance under a wide range of operating conditions.
These climate-controlled wind tunnels can also be used for the climatic testing of other vehicular systems such as fuel, brakes and other non-vehicle applications.
---
TitanX's cooling solutions
Here at ECS we have evaluated that, with over 100 years of experience in the design, manufacture and testing of cooling systems, TitanX is the perfect partner to provide our customers with the highest quality products.
Specifically, our partnership with TitanXallows us to offer a diverse range of products for the commercial vehicle & genset cooling system needs:
Engine cooling systems
Oil coolers
Genset cooling systems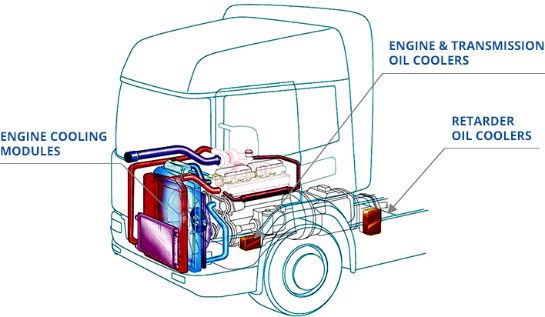 ---
Engine cooling systems
TitanX is known worldwide for its experience in engine cooling solutions. TitanX's engine cooling systems are characterized by high performance, cost efficiency, durability and quality.
Radiators
TitanX's coolant to air radiators are the base component of every cooling system. They are characterized by some unique features:
Narrow headers to enhance pressure resistance
Optimized side plates and mounting methods for enhanced vibration durability
Welded aluminum tubes in single and multi-chamber configurations.
TitanX offers a comprehensive range of Aluminum radiators from 19mm to 52mm to fulfill the needs of a demanding industry. These heat exchangers cover the needs of both Internal Combustion Engines (ICE) and Battery Electric Vehicles (BEV)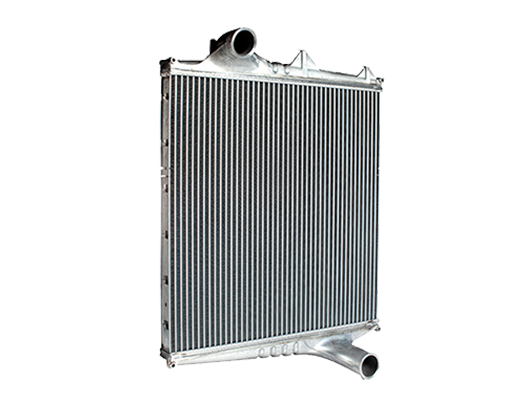 Charge Air Coolers
TitanX's Air to Air or Charge Air Coolers have been a key component of the engine cooling system for nearly all Heavy trucks since the early 1990's. TitanX's Heavy Duty products are recognized in the industry for their durability, heat rejection & pressure drop balance.
The Charge Air Coolers are characterized by:
Low-profile welded oval tubes for optimized durability and performance
Low-amplitude rolled offset or louvered turbulators (inside tubes) allows to fine tune the applications for maximum performance
High-amplitude, louvered, or non-louvered fins (between tubes) resulting in a minimal external restriction and optimal system performance.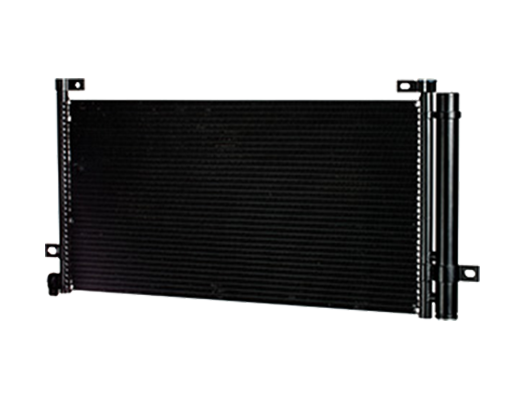 Condensers
TitanX's air to refrigerant consist of a wide range of parallel flow, extruded tube, air conditioning condensers with core depths from 16mm to 22m specifically designed to meet the challenges and unique operating conditions of the Heavy Truck industry. These heat exchangers cover the needs of both Internal Combustion Engines (ICE) and Battery Electric Vehicles (BEV)
TitanX also provides additional key AC system components including plumbing & receiver/dryers.
---
Oil Coolers
TitanX's stainless steel coolant to oil heat exchangers are a result of decades of research & development in tandem with market leaders in commercial vehicle manufacturers like Volvo, Scania & Daimler. Characterized by superior quality and high performance, TitanX's oil coolers come in an optimal geometric size which allows to facilitate highly durable and cost-efficient system solutions.
At TitanX they constantly work to tackle emission and efficiency challenges resulting in lesser fuel consumption.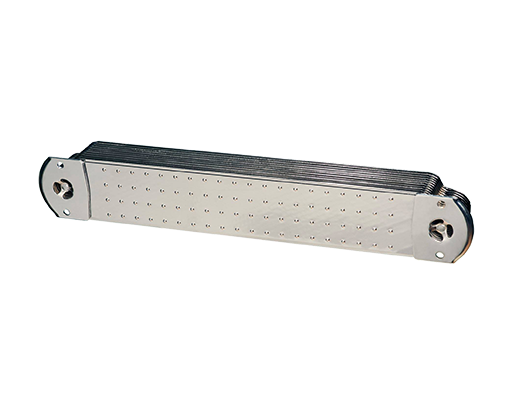 Engine Oil Coolers
The technology used for the production of Engine Oil Coolers is based on stainless steel plate coolers. A Single Flow Integrated oil cooler is embedded into the engine block to get an optimal vehicle cooling system solution. An alternative to this is having an oil filter module where the oil cooler is mounted into the filter module. The Twin Flow Integrated cooler has the capability of serving as an engine oil cooler. These Stainless steel oil coolers guarantee an excellent durability level and reliability for the heavy truck market.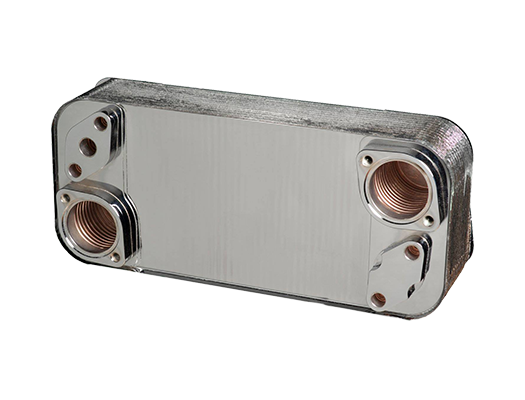 Retarder Oil Coolers
Retarder applications are some of the most demanding applications for an oil cooler. TitanX's Twin Flow Integrated Oil Cooler is crafted using stainless steel plates with integrated cooling & oil circuits allowing no by-pass losses in the heat exchange process. For these reasons they they are particularly suitable for applications in extreme climatic situations.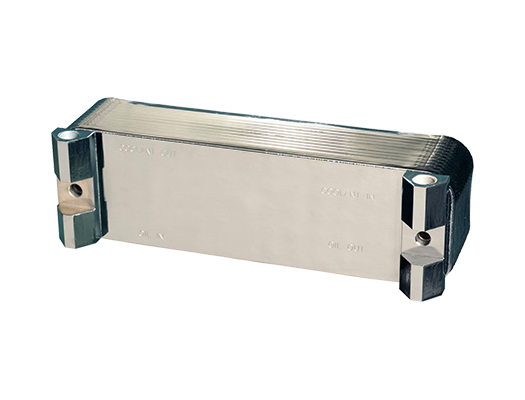 Transmission Oil Coolers
Stainless Steel Transmission Oil Coolers are built as Single or Twin Flow Integrated stainless steel plate coolers. The coolers are integrated into the engine block via standard or custom-made interface connections. The product configuration facilitates the integration of both the cooling as well as the oil circuit resulting in no by-pass losses in the heat exchange process.
---
Genset Cooling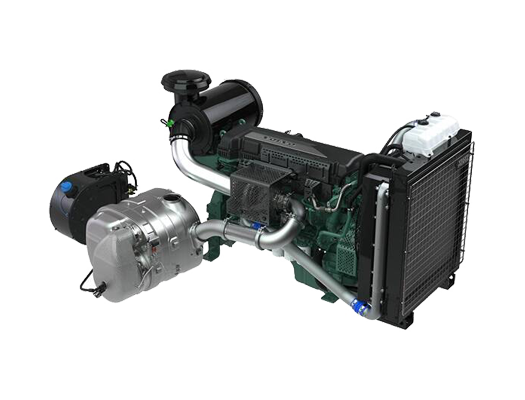 TitanX boasts a long and successful history in the application of high-volume truck cooling technology to the stationary power generation market.
The company uses standard validated heat exchanger components in tandem with customized mounting systems to facilitate numerous highway advantages to the stationary power generation market.
---
E.C.S. is TitanX Spare Parts Provider
In addition to the undisputed quality of the products and services provided by TitanX, at ECS we are very proud of this partnership because the mission of this company goes far beyond just the commercial aspect and sets a higher goal, that is to provide innovative and competitive thermal management solutions to accelerate the effort for a future cleaner transport.
We really appreciated that our partner has included the Sustainability commitment among the company's strategic objectives, with special attention to resource efficient operations, responsible supply chain, and sustainable product development.
High quality of service, efficiency, maximum care of the customer and his specific needs are all the components we apply every day in our work.
Also our service as a Spare Parts provider is a process carried out with passion and accuracy, and with integrated quality management from the beginning to the end.
Our efficient logistics team rocks! Our passion is what drives us and we are committed to providing the best experience to our clients ensures that you'll get the part you need when you need it.
So, if you need TitanX's products, do not hesitate to contact us.
---