More efficiency for commercial vehicles with MAHLE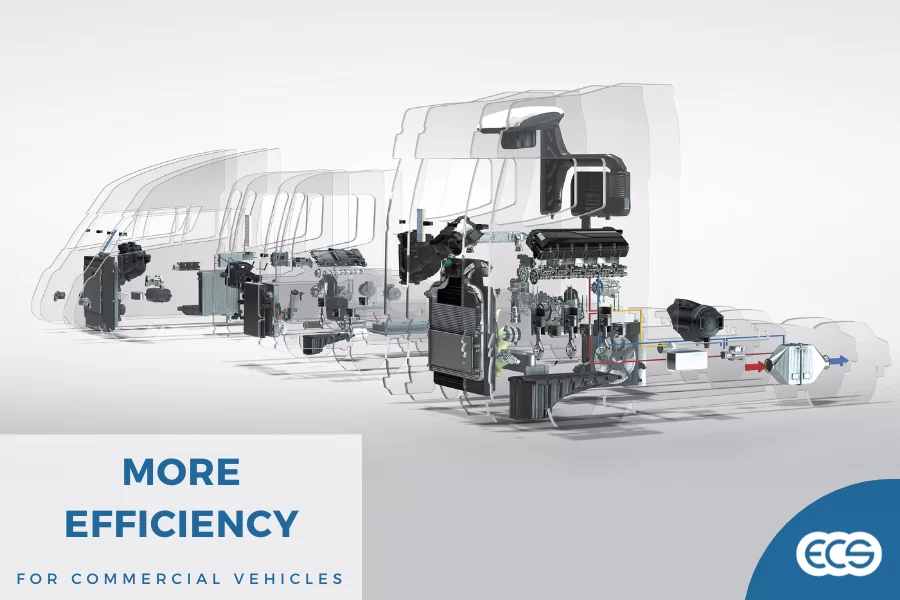 The end of the year is approaching and here at ECS we have an important update that is added to the good news brought by this 2022.
Since the end of October we are able to supply our customers with all MAHLE products belonging to the Commercial Vehicles area.
Our purchasing department and our specialized salesmen are available to provide you with detailed information on all the products available.
Contact us, we will be happy to answer all your questions and curiosities.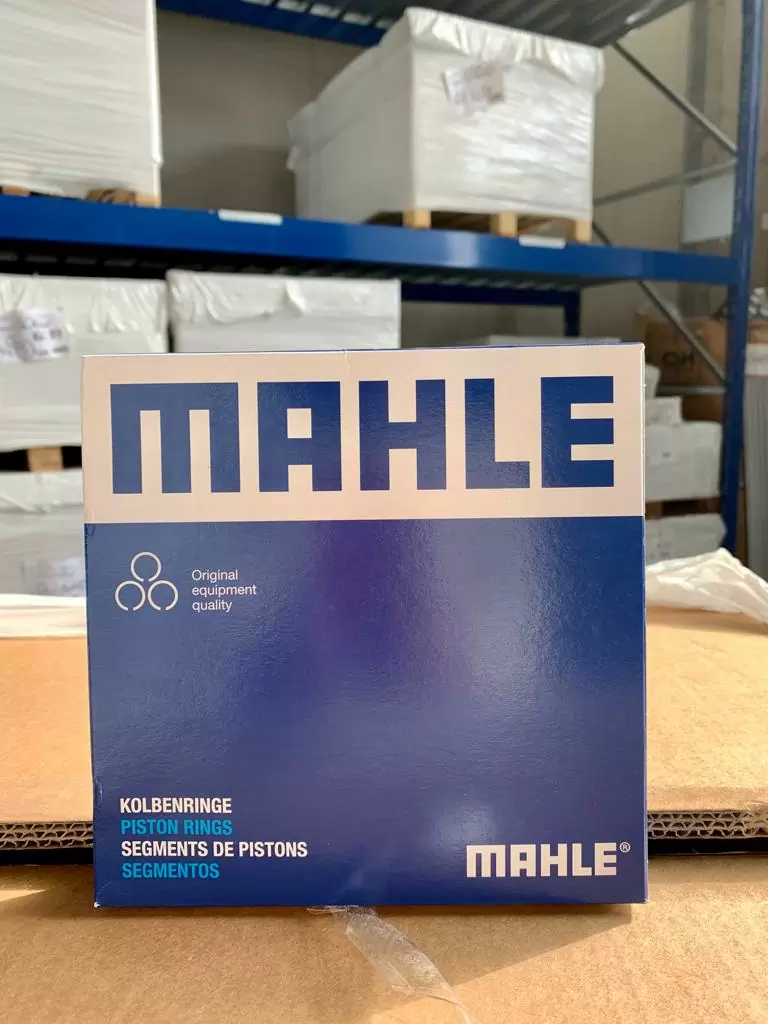 ---
MAHLE Company: some more information
Founded in 1920 in Germany, MAHLE is a leading international development partner and supplier to the automotive industry as well as a pioneer and technology driver for the mobility of the future. The company represents one of the main manufacturers of electrical components for commercial and industrial vehicles.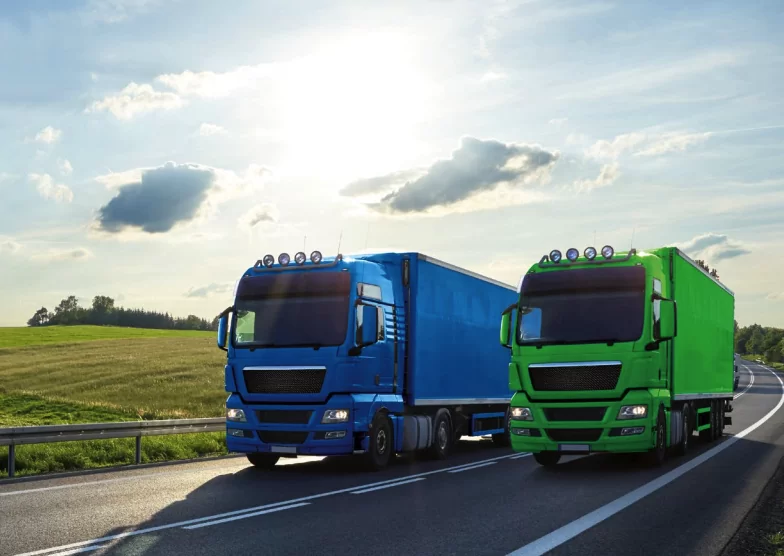 The aim of the MAHLE group is to make transportation more efficient, more environmentally friendly and more comfortable by continuously optimizing the internal combustion engine, pursuing the use of alternative fuels and laying the foundations for the widespread acceptance and worldwide introduction of e-mobility.
The MAHLE Group covers all the important needs posed by engines and air conditioning technology. Worldwide, one in two vehicles is fitted with MAHLE products. MAHLE components and systems are also used outside the road context, both in fixed and mobile applications, on rail, or on ships.
In 2018, the group with its approximately 79,000 employees achieved a turnover of 12.6 billion euros and is present in more than 30 countries with 160 production sites. In 16 large R&D centers distributed in Germany, Great Britain, Luxembourg, Spain, Slovenia, United States of America, Brazil, Japan, China and India, there are over 6,100 development engineers and technicians working on countless solutions innovative for the mobility of the future.
---
A glimpse of commercial vehicles evolution
Mobility is currently in a state of transformation throughout the world. And only one thing is certain: the powertrain of the future will be versatile.
Cost pressure is growing for the manufacturers and operators of commercial vehicle fleets. These circumstances will have an ever-greater impact on the development and market launch of alternative drives for commercial vehicles.
Even if trends can be predicted, it remains to be seen which technologies will emerge as leading contenders over the medium and long term.
---
Efficiency technologies for modern commercial vehicles

Considering the scenario described above, MAHLE is therefore pursuing a dual strategy by further optimizing the conventional combustion engine while developing solutions for the electric mobility of tomorrow. As a result, the company is ideally prepared for the diversification of the powertrain.
---
eWHR and Mild Hybrid— combined for maximum efficiency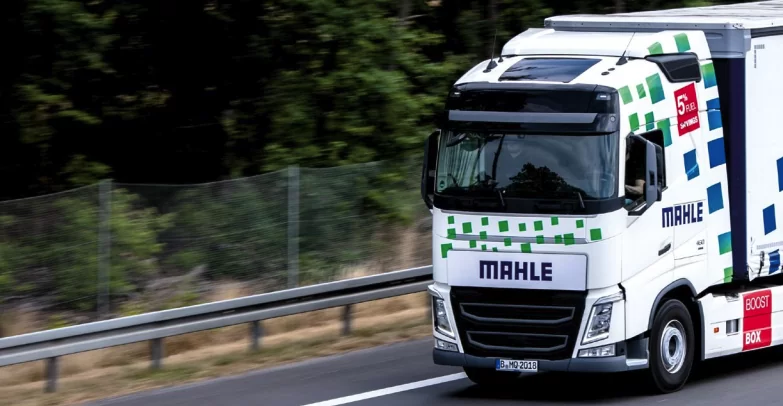 With its e-Waste Heat Recovery (eWHR) system, MAHLE offers a true enabler for economically efficient hybrid technology in long-distance hauling and distribution transport. And it comes packed into the compact MAHLE Boost Box.
The eWHR system in a box extracts heat from the exhaust flow. It is then converted into electrical energy that can be used in a 48-volt electrical system to supply electrified auxiliary consumers or be fed directly into the powertrain via an electric motor. Fuel savings of up to 5 percent can thus be achieved.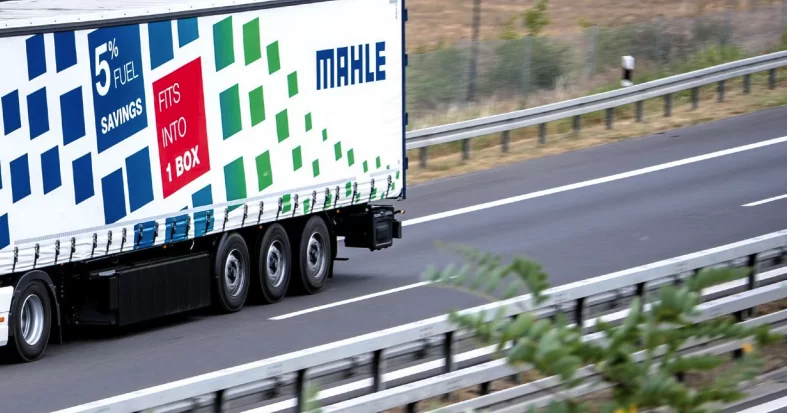 To reach maximum efficiency, it's possible to add a Mild Hybrid component to the eWHR system. Using a Mild Hybrid, the electrical energy obtained in the eWHR system can be transferred to the powertrain in the form of mechanical energy and the energy released during braking can be recovered.
---
Pioneer in hybrid technologies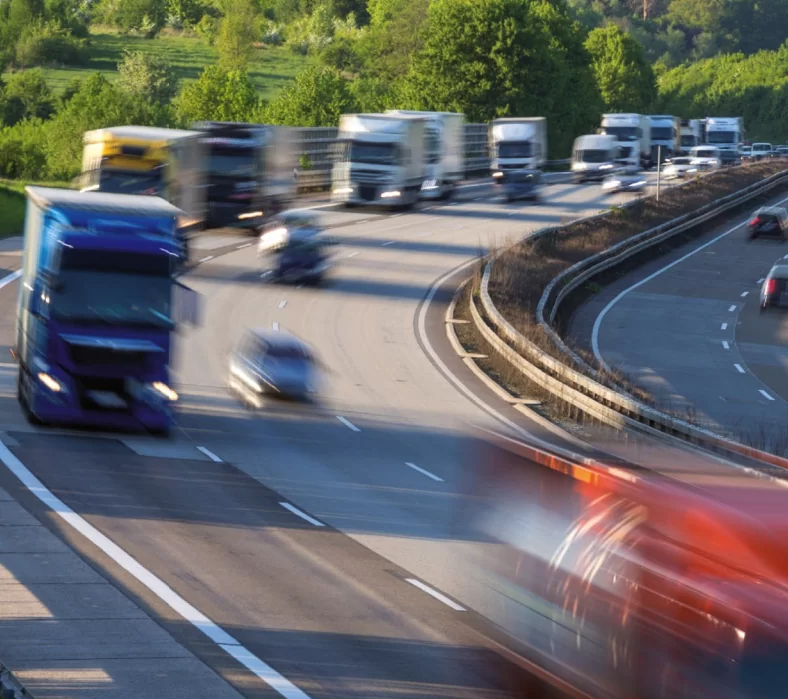 Particularly in the commercial vehicle sector, new regulations concerning the reduction of CO² and emissions will be the technological driver in the ongoing development of the powertrain. Even more than in the passenger car segment, the broad spectrum of drive architectures and application areas will produce a rather heterogeneous environment.
Solutions from MAHLE are making cooling architectures for hybrid commercial vehicles more simple, durable, and efficient. Reduced package constraints mean it's possible to give the front end an aerodynamic design.
Lithium-ion batteries in particular must be constantly kept within a well-defined temperature window. MAHLE was a pioneer in this field, with its first refrigerant-based battery cooling systems already in series production in 2009. But cooling and temperature control of drive components aren't the only crucial factors for hybrid vehicles: interior air conditioning must also be maintained while the combustion engine isn't running.
With the Visco® hybrid fan drive, MAHLE offers a solution tailored specifically to hybrid drives.
The MAHLE technology combines the advantages of the Visco® drive with those of electric actuation, including demand-based fan performance control, increased efficiency, and energy recuperation.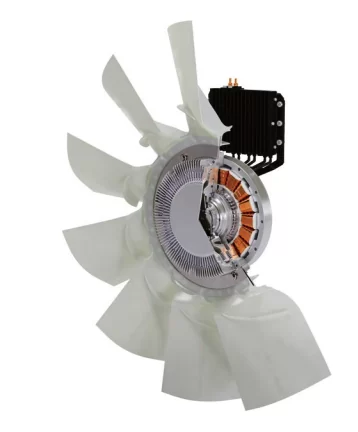 ---
MAHLE components for greater efficiency
In order to further optimize the efficiency of the combustion engine in commercial vehicles, MAHLE has developed a new valve train system that supports variable valve timing. MAHLE has integrated functions such as engine braking, exhaust gas temperature management, and reduced compression ratio to lower the combustion temperature and pressure level in the valve train.
The new MAHLE components for the design of oil-free compressors represent a mini revolution in the production of compressed air for commercial vehicle brake systems.
The advantages are clean, oil-free compressed air flow, low maintenance costs, reduced weight, and low frictional resistance because no oil control ring is necessary.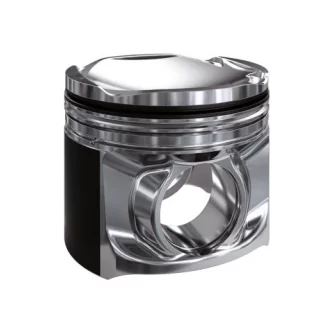 CNG/LNG drives for commercial vehicles offer substantial CO² savings potential. To this end, MAHLE provides technologies for cooled exhaust gas recirculation, which reduce the combustion temperatures to protect the engine components from damage and prevent knocking.
To achieve optimal results in terms of durability and efficiency with this high-pressure, direct-injection approach, MAHLE is currently developing a special series of pistons, making use of existing expertise in the design of complex piston bowls and cooling channel geometries.
With newly developed thermal piston coatings, MAHLE is providing a glimpse at additional ways to increase efficiency and minimize emissions. These coatings are intended to guide and reduce the heat entering the pistons.
---
Air conditioning systems and components for commercial vehicles
With its new air conditioning concept, MAHLE demonstrates that it's possible to make standstill air conditioning powerful, engine-independent, and thus very quiet. With ever stricter legislation, this is more and more important, as the task of interior air conditioning can no longer be taken over by the truck's running combustion engine during rest periods.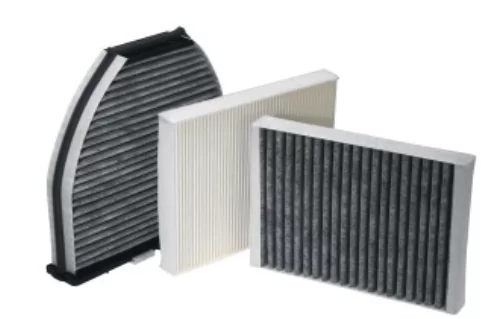 HVAC modules
Evaporators
Heater cores
Compressors
PTC auxiliary heaters
High-voltage PTC heaters
Blowers
Cabin filters
Condensers
Climate control systems
Fragrancing systems
---
Air management systems for commercial vehicles
Air management in vehicles starts with the air section, from the unfiltered air intake through filtration to induction by the intake module to the combustion chambers. It continues with the turbocharging system, with an exhaust gas turbocharger and charge air cooling, as well as controls and temperature management for exhaust gas recirculation.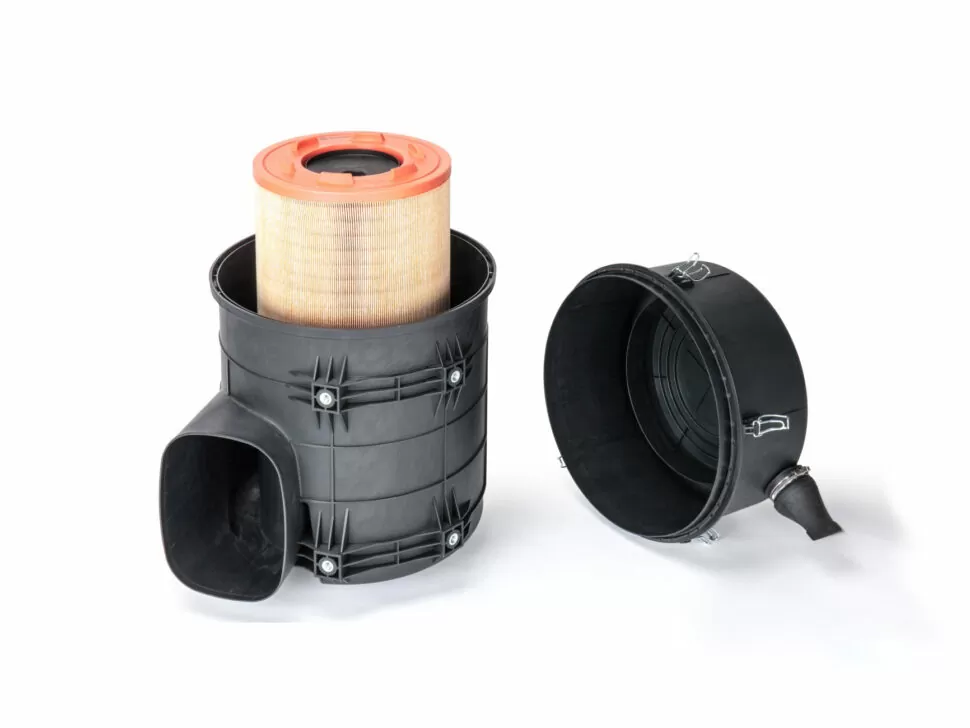 Oil mist separator
Air intake systems
Air filter modules
Electrical heaters for blow-by systems
Cylinder head covers
Oil pans made of plastic
Exhaust gas recirculation (EGR)
---
Cooling for commercial vehicles
Strict emission standards and the search for measures to reduce consumption are the main factors driving development in the truck sector today. Consequently, it is becoming increasingly important to adopt an integrated approach to analyzing and optimizing cooling functions (thermal management). MAHLE offers a wide range of engine cooling components, modules, and systems.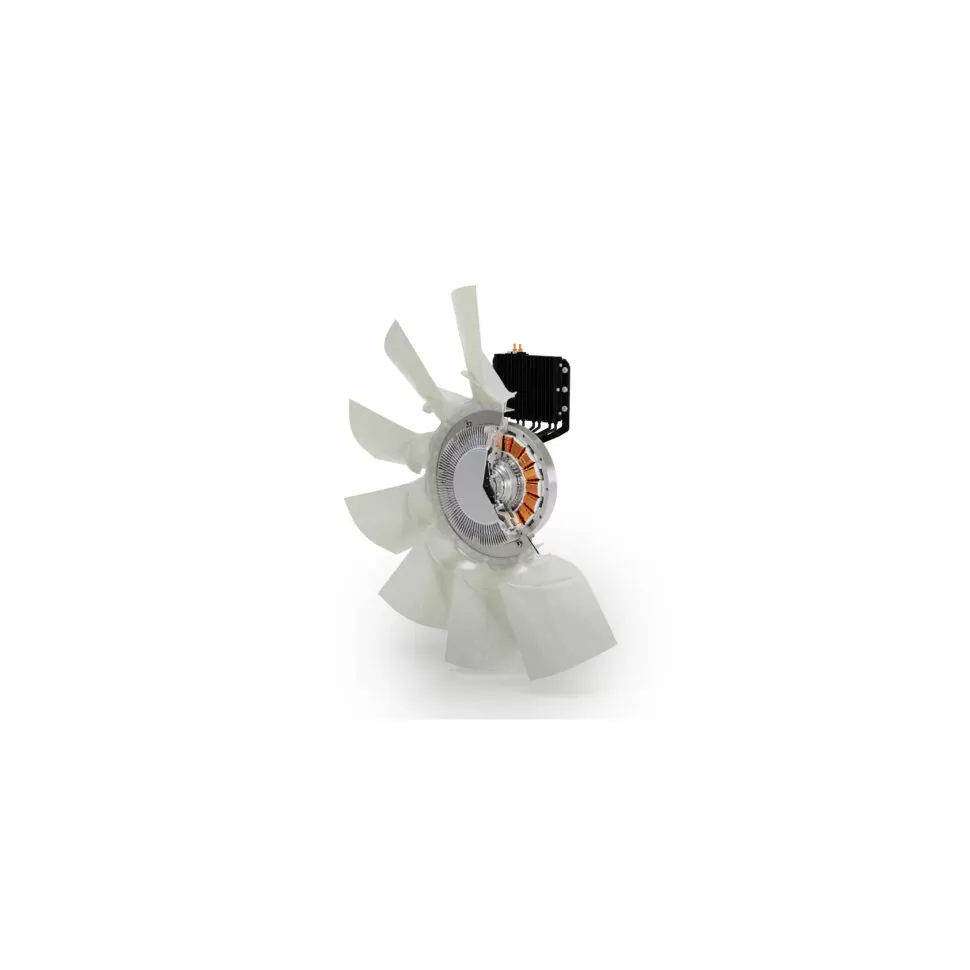 Charge air coolers
Cooling modules
Low temperature radiators
Oil heating and cooling systems
Radiators
Thermostats and control valves
Visco® fans and Visco® fan drives
Exhaust gas recirculation (EGR)
Electric coolant pumps
---
Cylinder components for commercial vehicles
Modern engines place greater requirements on cylinder components than ever before: higher operating temperatures and pressures as well as higher speeds with simultaneous limitations on emissions. All of these factors have made it necessary to create innovative concepts and materials that offer a higher performance than anything that has come before.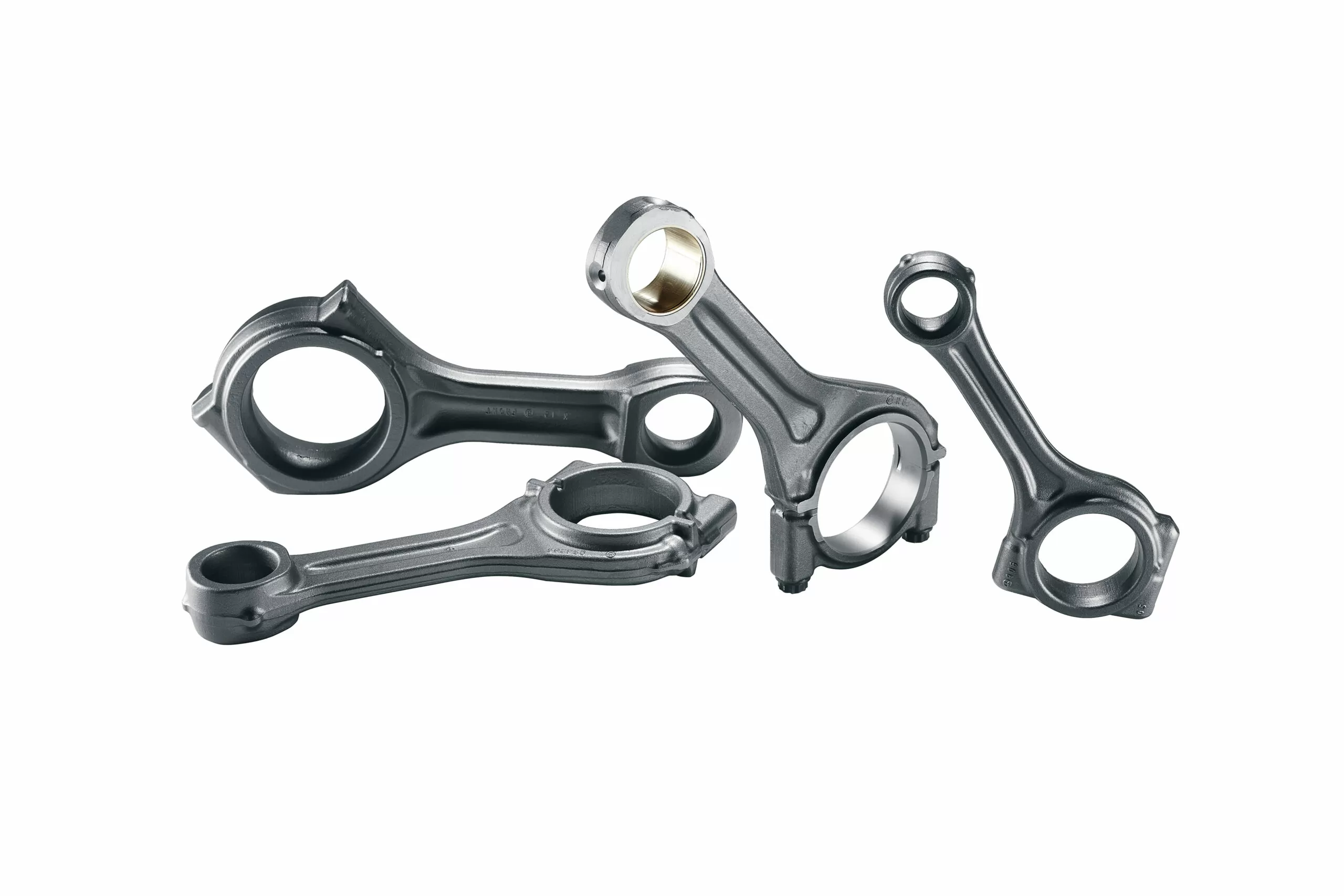 Bearings
Connecting rods
Cylinder liners
Piston pins
Piston rings
---
MAHLE Electronics The key to integrated system solutions
MAHLE is strengthening its competence for the e-mobility and now offers system solutions across the broad product portfolio of electric drives and electric auxiliaries.
Electronics are the key to drive future mobility and inherit the highest lever to highest performance, cost optimization and efficient system control. MAHLE's solutions for the e-mobility market can be modularly used within a wide scope of applications and power ranges.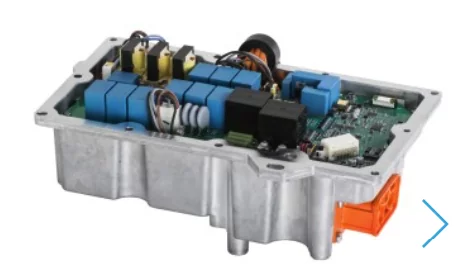 Energy Management (EMC Battery Filter, On-Board Charger, Fuel Cell Monitor, DC-DC Converter)
Power Electronics for Auxiliaries (PTC Heater Controller, Motor Controller)
Electronics for Diesel Systems (Exhaust aftertreatment for diesel engines, Glow control units for diesel engines)
---
Fuel management for commercial vehicles
Fuel management in commercial vehicles mainly refers to filtration and water disposal. The trend toward a so-called world engine—an engine platform for use in every region on earth—gives rise to considerable technical challenges. Depending on the region, this concept is confronted with different biofuel content and fuel quality levels. It is therefore necessary to facilitate optimal fuel treatment in all conditions.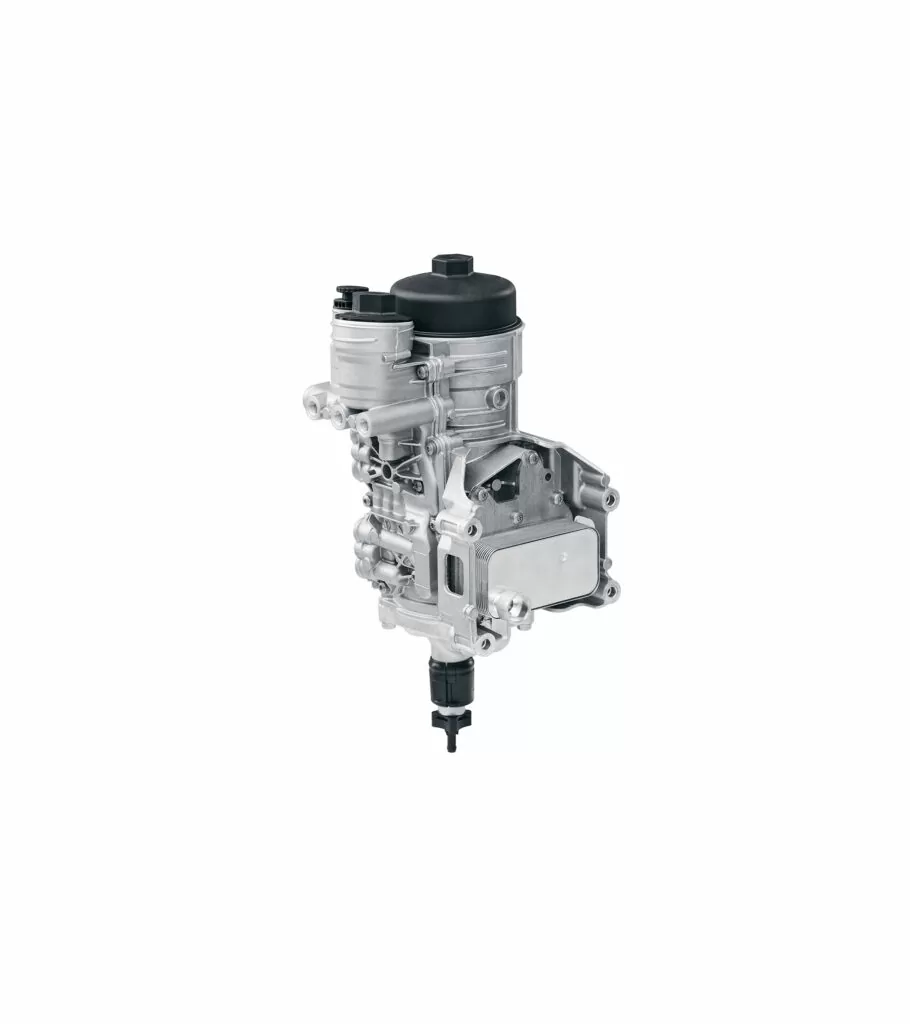 Systems for fuel management (Fuel filters)
Water separation systems
Electrical heaters for fuel systems
Water level sensors
CleanLine family of commercial vehicle prefilters
Ion exchanger for fuel cells
---
Mechatronics
MAHLE develops and manufactures trendsetting starter motors, alternators, and electric motors as well as electric drive and mechatronic systems for industrial applications, agricultural and construction machinery, commercial vehicles, industrial vehicles, electric transport vehicles, and the automotive industry.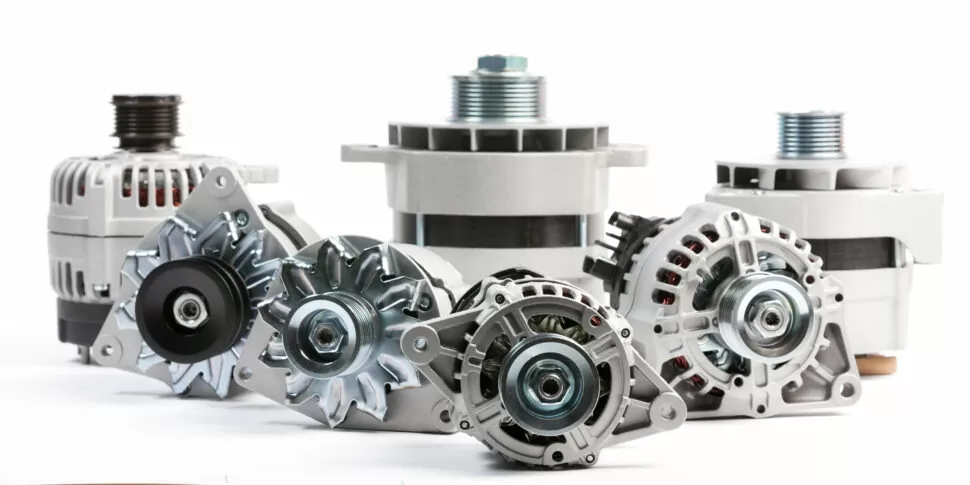 Startes and alternators
Electric systems
Motors for electric power steering
Electric Water pumps
Electric heaters and sensors
---
Oil management for commercial vehicles
Reliable lubrication is essential for preventing damage to the vehicle. Lubricant flows also cool components that the coolant cannot reach and flush away dirt particles. This is why a reliable oil management system is so critical.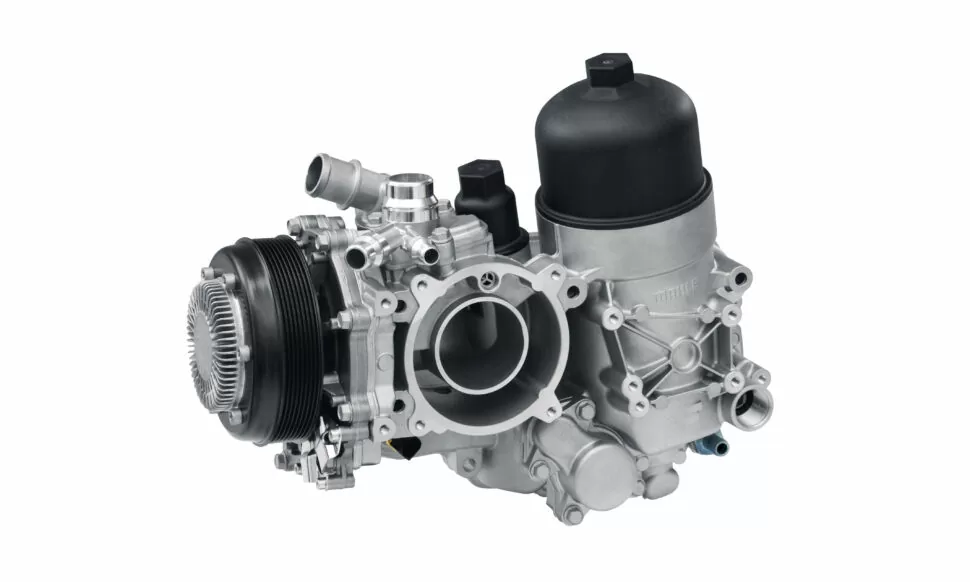 Oil management modules
Oil management module for alternative drives
Oil heating and cooling systems
Oil pumps
---
Piston systems for commercial vehicles
The commercial vehicle segment is fundamentally very sensitive to costs. A fleet operator for long-distance hauling bases purchasing decisions on transportation efficiency. Besides the vehicle price, ongoing operating costs play a decisive role, fuel consumption being the most crucial.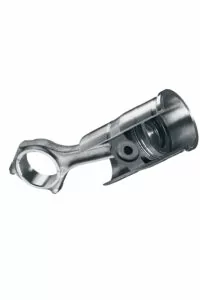 Aluminum pistons
Steel pistons
Power Cell Unit (PCU)
---
Valve trains for commercial vehicles
In order to further optimize the efficiency of the combustion engine in commercial vehicles, MAHLE has developed a new valve train system that supports variable valve timing. MAHLE has integrated functions such as engine braking, exhaust gas temperature management, and reduced compression ratio to lower the combustion temperature and pressure level in the valve train.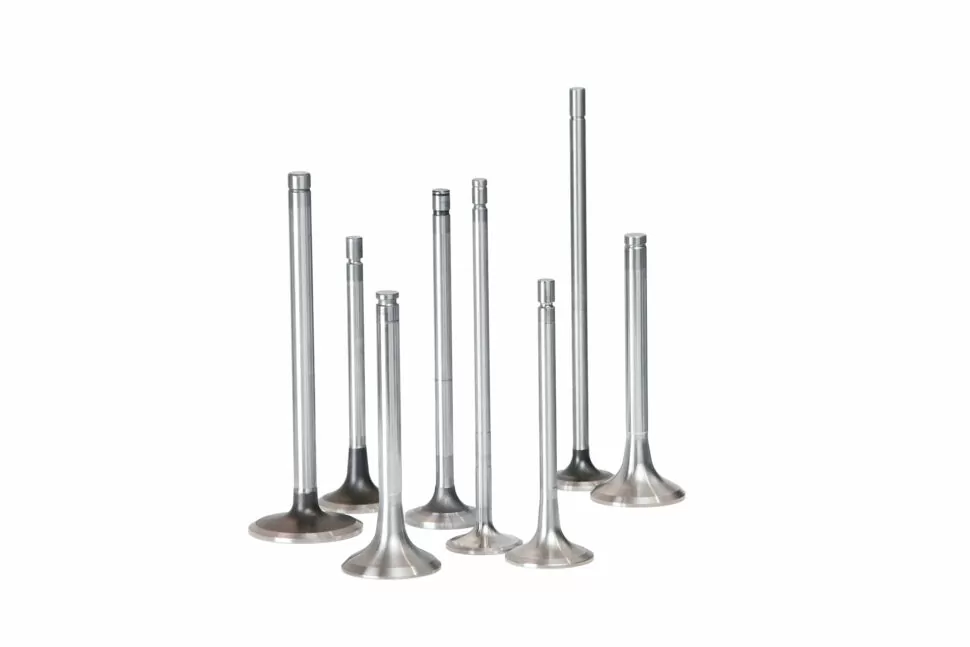 Valves, valve seat inserts, and valve guides
Cam followers
Camshafts
---
All MAHLE components for commercial vehicles available at ECS
In order to offer our customers an increasingly wide range of products of the highest quality, from October 2022 we have the possibility to supply all MAHLE components for commercial vehicles.
Our purchasing department and our specialized salesmen are available to provide you with detailed information on all the products available.
Contact us, we will be happy to answer all your questions and curiosities.
---