Webasto: best heating and cooling solutions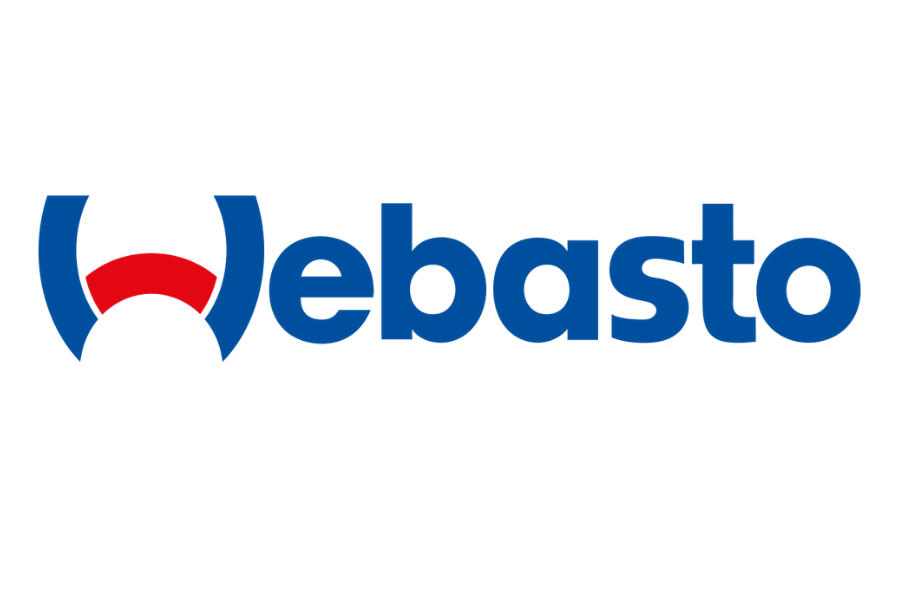 We the ECS team always try to anticipate the needs of our clients. For this reason and thinking of those who travel at high temperatures "cold or heat" we announce an expansion of our product offering with the introduction of Webasto brand, the best heating and air conditioning solution for different types of vehicles.
At E.C.S. we are proud Webasto authorized dealers for everything concerning heating/cooling and air-conditioning solutions.
Webasto company is among the top 100 suppliers in the automotive industry and employs more than 12.000 people around the world. It is specialized in the development and production of roof and convertible roof systems, heating and cooling systems as well as charging solutions and battery systems for electromobility.
Webasto was chosen as "Best Brand" in the category air conditioning/heating for commercial vehicles for the 12th time. Survey of the German magazines "transaktuell", "lastauto omnibus" and "Fernfahrer", 2017/06.
---
Inside Webasto Company
The Webasto Group was founded in 1901 and looks back on a history of family ownership that spans more than 100 years.
In the beginning, the company manufactured stamped parts, wire holders and home appliances. Nowadays it concentrate the activity on complete roof and convertible roof systems, heating-cooling systems, ventilation systems, charging solutions and battery systems.
The group's strategic holding company is Webasto SE. Under its umbrella are global business units, which are active in the following product groups: Panorama Roofs, Sunroofs and Convertible Roofs, heating systems for fuel and electrical operated vehicles, as well as charging solutions and battery systems.
---
What does Webasto mean?
The name comes from the initials Wilhelm Baier, Stockdorf.
Willhelm Baiern founded the company in 1901 in Esslingen under the name of "Eßlinger Draht- und Eisenwarenfabrik Wilhelm Baier, Eßlingen/Neckar".
In 1908 the company moved to the district of Stockdorf and the name was changed in Webasto which is acronym for W.(ilhelm) Baier Stockdorf.
---
Where is Webasto located?
Webasto headquarter is located in Germany, precisely in the district of Stockdorf, close to Munic. But the company has expanded with over 50 locations and numerous representations worldwide, including over 30 production sites.
---
Where are Webasto heaters made?
Webasto heaters are manufactured both in Germany, where the company has its roots, and in other locations throughout Europe. A major production site, the climate competence center, is located in Italy.
---
Webasto for Trucks solutions
Webasto heating and air conditioning solutions for trucks are projected with the specific purpose of creating a comfortable working environment inside the interior of the truck from small equipment to large mining trucks and from small vineyard tractors to harvesters.
The heating-cooling system for trucks work even when the vehicle is parked and the engine is switched off, which lowers idling times. The lower fuel consumption increases economic efficiency and protects the environment by decreasing emissions.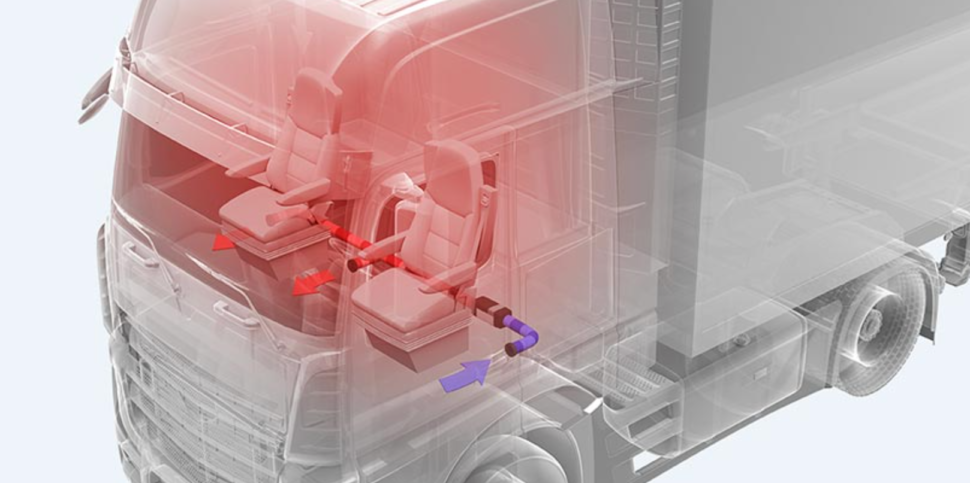 ---
Heating systems for trucks
As world market leader in heating systems, Webasto is specialized in the production of two kinds of heating systems: air- and water-based systems.
Both systems share the following aspects:
provide an efficient working environment even at extreme outdoor temperatures,
work even when the vehicle is parked and the engine is switched off, which lowers idling times
are characterized by a compact design that allows an easy and flexible installation of the part
---
Air Conditioning systems for trucks
Webasto air conditioning solutions are projected to guarantee a perfect climate in truck cabins
The offer includes a range of air conditioning solutions based on diverse technologies. Special systems charge the cold accumulators while the vehicle is moving, and these cold temperatures are emitted when the vehicle is parked. Compressor systems are very efficient and provide a comfortable, dehumidified climate.
---
Webasto for boats – Marine Solutions
Webasto provides high-quality, economical, powerful and reliable solutions to enhance the comfort onboard.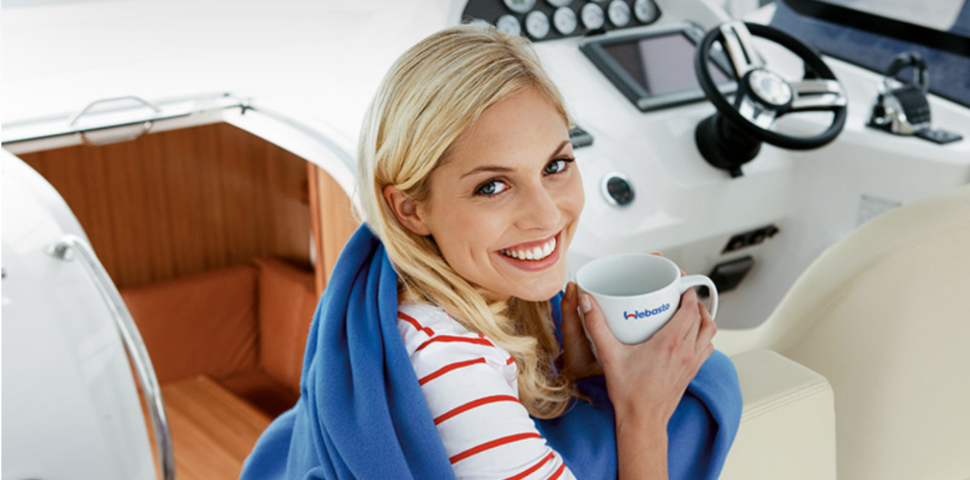 Heating systems for boats and yachts
The wide offer includes high-quality air and water heaters that allow extending the boating season even during winter time.
Marine Heaters have a longstanding tradition at Webasto. Many of the main leading manufacturers and boat builders rely on the advanced design and technology of Webasto heaters.
Webasto heating systems are the ultimate choice for:
heating boats cabins efficiently and economically
providing continuous heating power output via stepless modulation
ensure constant cabin temperatures and reduced power consumption
Webasto heaters are light weight and compact. They are easy and quick to install with a robust case that protects the unit against high temperature in harsh conditions.
---
Cooling systems for boats and yatches
Webasto Marine Air Conditioning Solutions guarantee cool climate inside the deck of the boat event in circumstances of extreme heat on the outside. The wide power range offer can provide cooling capacities from 5,000 BTU/h up to 1,500,000 BTU/h.
The product portfolio sweeps from self-contained air conditioning systems up to large chiller systems. Some example?
Self-contained cooling units: are the best solution for boats with up to three cabins. Every cabin is equipped with one unit which is dimensioned according to the cabin's cooling/heating demand.
Chiller air conditioning units: ideal for larger boats with several cabins. It consists of a chiller A/C unit which is typically installed in the engine room and individual air handlers for each cabin.
Integrated Solutions: where water-heating system and air conditioner are integrated into a single system. For a total independence from environmental conditions.
---
Webasto for bus – Minibus & Midibus Solutions
With its broad range of heating systems, air conditioning systems and hatches, Webasto offers tailor-made air conditioning solutions for buses.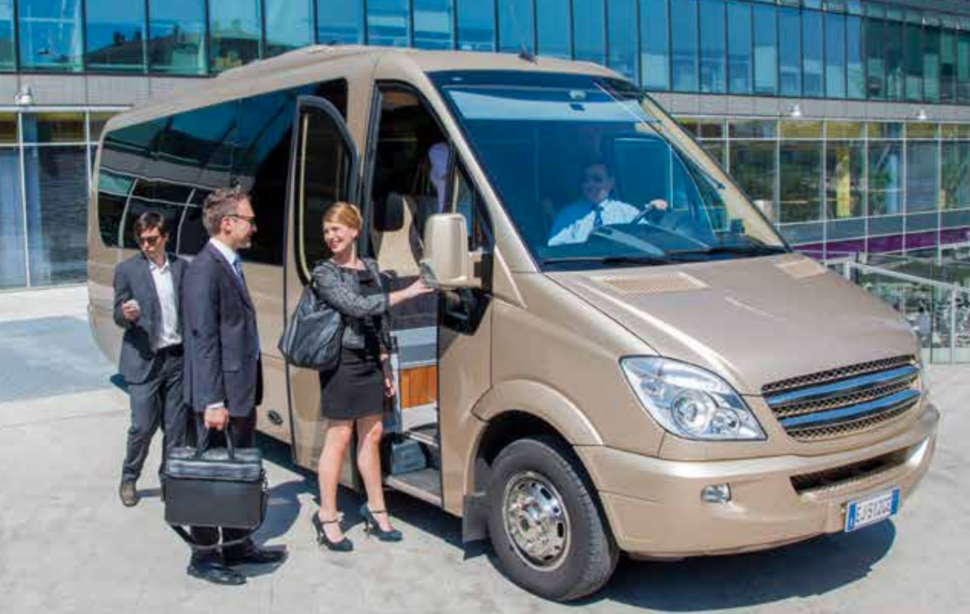 Heating systems for bus
The Webasto product wide range of heating systems includes both air and water heaters with a great variety of functions and heat capacities.
Air heaters are ideal for heating of minibuses and midibuses. The air-based systems are compact and economical and guarantee an extremely fast and efficient way of heating
Water heaters are based on a system that heats up the vehicle's own cooling water circuit for a preheated engine and interior. The preheated engine starts more easily, consumes less fuel, and emits fewer pollutants.
---
Air Conditioning solutions for bus
Webasto offers an extensive product portfolio featuring a wide range of air conditioning solutions for applications on bus and minibus.
From rooftop systems (with cooling capacities from 3.5 to 18.0 kW) through to integrated air conditioning units (with cooling capacities from 4.0 to 16.0 kW).
This offer guarantees the best possible comfort and safety for drivers and passengers, as well as effective service for bus operators.
---
Webasto for Agriculture – Off-Motorway Solutions
Webasto is specialized in heating, cooling, light and ventilation solutions for construction and agricultural equipment. The innovative engine-off technology for parking heaters and air conditioners prevents unnecessary engine idling, resulting in enormous savings on fuel.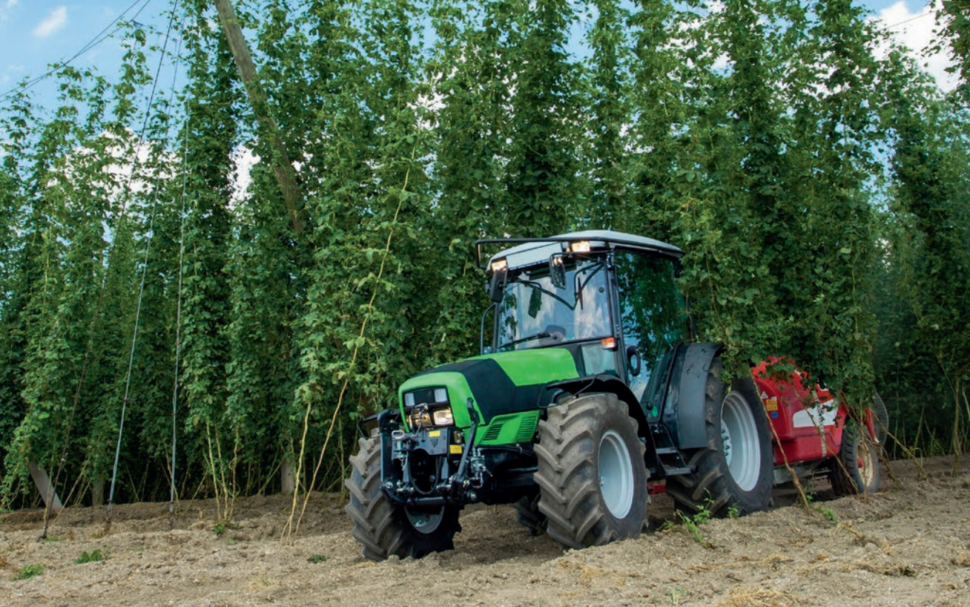 Heating Solutions for Agriculture
Webasto heating systems have been projected and developed to guarantee an ideal working environment even at extreme outdoor temperatures and help to avoid unnecessary engine idling time. The heaters are compact and can be easily installed.
Among the heating solutions for agriculture, Webasto proposes a product line dedicated to low- temperature applications that enable off-motorway machinery to work even under conditions involving arctic temperatures. The air heaters are available in a variety of power classes ranging from 0.9 to 22 kW.
---
Cooling Solutions for agricultural equipments
Webasto climate systems are compact, adaptable to various vehicle applications and use an environmentally friendly refrigerant.
Air conditioners – especially with fully glazed cabs – guarantee an extreme comfort for the driver.
For example:
rooftop air conditioning units have cooling capacities up to 18 kW.
integrated air conditioning units offer cooling capacities from 4 up to 12 kW.
---
Webasto Special Vehicles Solutions
Webasto heating and air conditioning solutions for special vehicles guarantee a comfortable working climate both in the interior and in loading spaces, even without the engine running. The lower fuel consumption increases economic efficiency and protects the environment through lower emissions.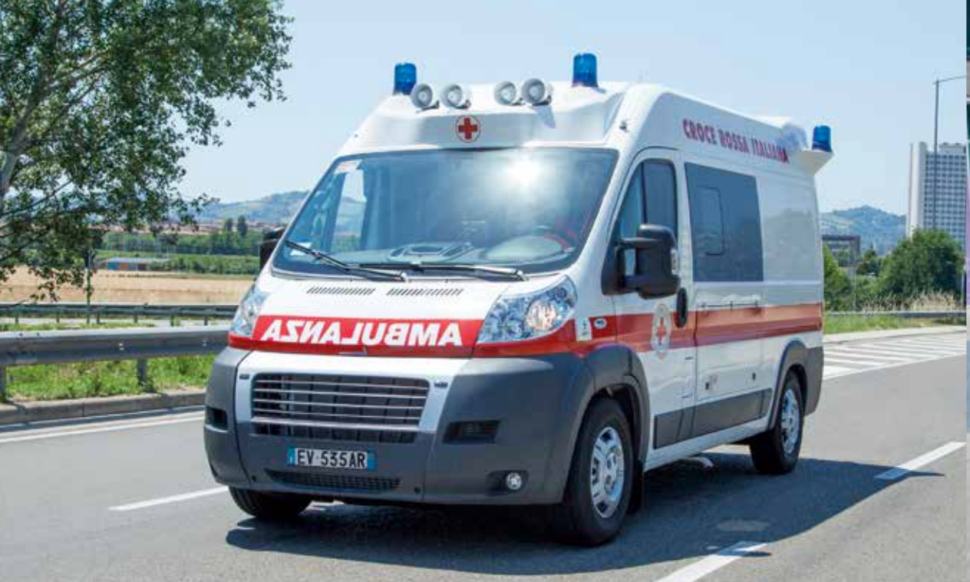 Air Filtration System for Ambulances
Medical grade Air Filtration System for ambulances protects healthcare workers against airborne infections and greatly reduces the risk of infection for emergency medical service operators.
Webasto filtration systems HFT 300 and HFT 600 are specifically designed to filter the air in the cabin and in the sanitary compartment of ambulances, removing 99.995% particulates corresponding to SARS/COVID-19 virus sizes (0.1 micrometers) and effectively reducing the risk of infection.
The unit can be easily installed in any existing emergency vehicle and plays a key role in the prevention of the spread of airborne bacterial and viral organisms. Moreover Webasto is uniquely able to offer the same level of HEPA-14 filtration used in ambulances also for passenger transport applications.
---
Webasto Recreational Vehicles Solutions
Webasto offers a wide range of heating/cooling systems for recreational vehicles, from campers to fully integrated motorhomes.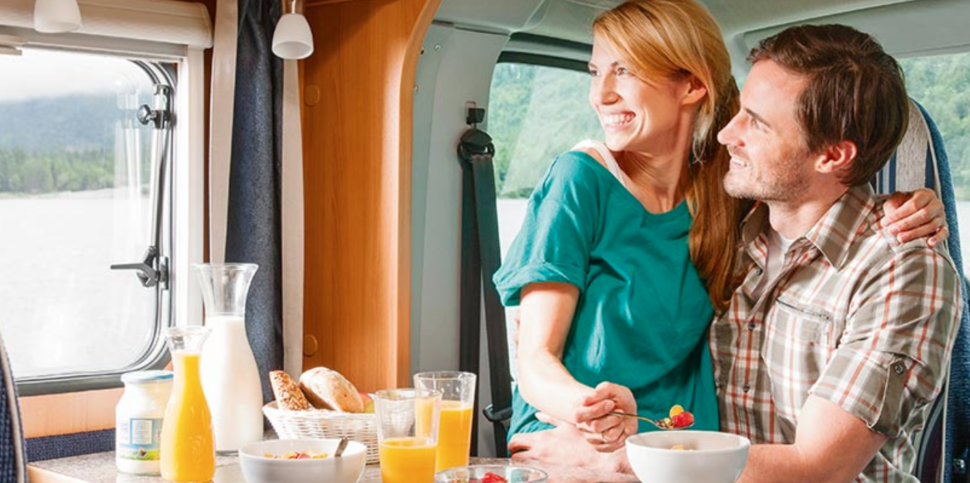 Heating solutions for motorhomes and caravans
Webasto is a market leader when we talk about diesel heating for all kind of vehicles. The product portfolio for recreational vehicles offers a wide range of high-quality, reliable and performance-based solutions. In order to better respond to motorhomes and caravans specific needs, the heating systems undergo sophisticated testing standards.
---
Cooling systems for motorhomes and caravans
For better respond the cooling needs of recreational vehicles, Webasto has developed the BlueCool Drive 40 air conditioning system. The kit is integrated into the cooling circuit of the vehicle's own air conditioning system. This allows to creates a total cooling circuit and quickly expand the existing air conditioner.
---
Webasto Solutions for Light-Duty Vehicles
Webasto offers a wide range of high-performance heating/cooling systems for all vehicle types and for all purposes (event to suit special transport requirements).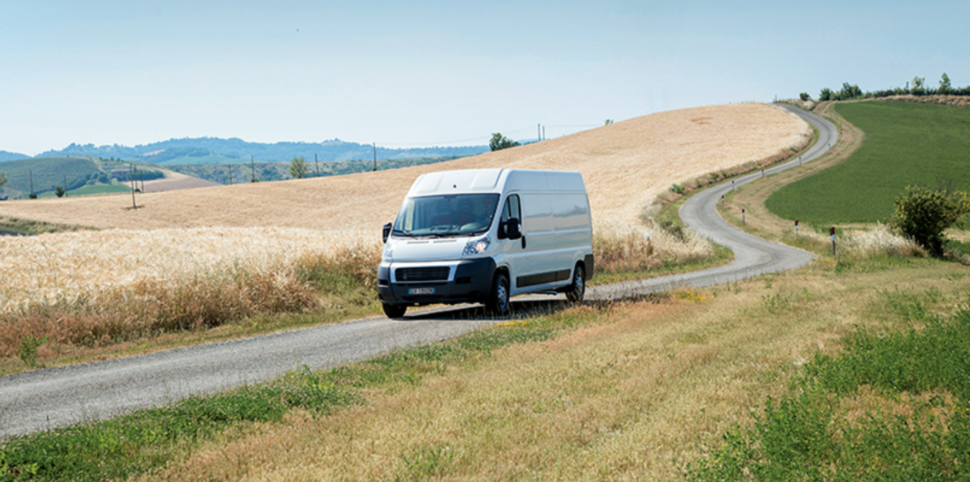 Heating solutions for Vans
Heating systems from Webasto make the interior of the vehicles comfortable and fit for winter in a cost-effective way, using two different technologies:
Air heaters generate comfortable warmth right after they're turned on. They quickly heat the driver's cabin and ensure evenly distributed temperatures in the cargo and passenger area.
Water heaters heat up the vehicles' cooling water circuit – even in parked vehicles. Avoiding frosty interior, poor visibility or ice on the window.
---
Cooling Solutions for Vans
Webasto offers a wide range of high-performance cooling systems to suit special transport requirements. The high-quality cooling and air conditioning systems ensure that goods or people safely reach their destination regardless of the weather conditions.
Ideal working temperatures. Air conditioning systems from Webasto efficiently ensure a comfortable temperature in the driver's cab. The rooftop and integrated air conditioning solutions are quick and easy to install.
Freshness within the cargo area. Tailor-made refrigeration solutions from Webasto are extremely efficient and reliable. They ensure medications, food or chemicals to stay fresh at the right temperature.
Ideal conditions for medicines. Webasto heating and cooling systems for transporting pharmaceuticals provide a stable environment in the cargo area. Therefore, even the most temperature-sensitive medication and medicines are always transported safely.
---
Where to buy Webasto parts?
As Webasto Official Partner, at E.C.S. we work to provide our customers with just the right heating and air-conditioning solution for their needs. We offer a wide range of Webasto spare parts and work to guarantee the highest standard in our service, with high commitment to our customers' satisfaction.
Contact us for more information
---