It's definitely time to check and change your truck's air filter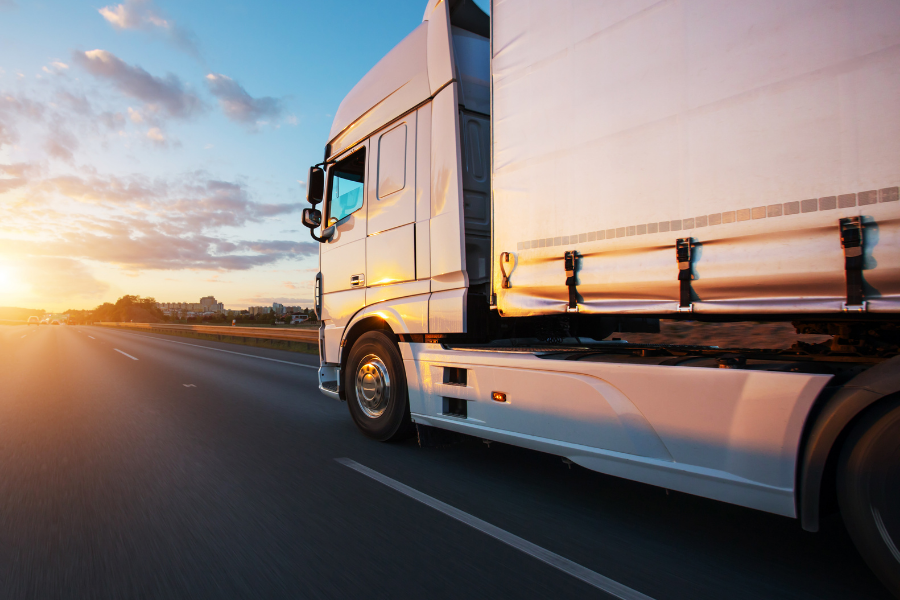 The hot season is almost here and with it comes the increasingly frequent use of air conditioning on board of trucks, to ensure a greater comfort for the driver. In this period the check  of the proper functioning and good conditions of the air filter in the passenger compartment and the engine air filter are even more important than in other moments.
Are you sure your truck's air filter is ok, or is it time to replace it?
It is easy to remember when you should change the oil filter on your car or truck – but what about the air filter? With no helpful warning light or reminder sticker, is there any way to tell when you should replace it?
---
What can E.C.S. do for you?
At E.C.S. we selected some of the best air filter in circulation to ensure our clients the best quality for a safe travel.
Thanks to our customer focus and the technical expertise of our staff, we can help you find the parts you need.
---
Scania Air Filters Special Offer
Scania is a global Swedish company that designs, manufactures and sells trucks, buses and services in 100 countries around the world. Scania's production sites are located in Europe, Latin America and Asia.
The company is also specialized in the production of quality spare parts for different types of vehicles. One of the components on which he focuses great design and production attention is precisely the air filters.
Scania air filters clean the air entering the engine with more than 99.9% efficiency.
Scania cabin air filters effectively trap dirt, dust, pollen and other smaller particles. The filters are designed to provide efficient operation without obstructing the flow of air.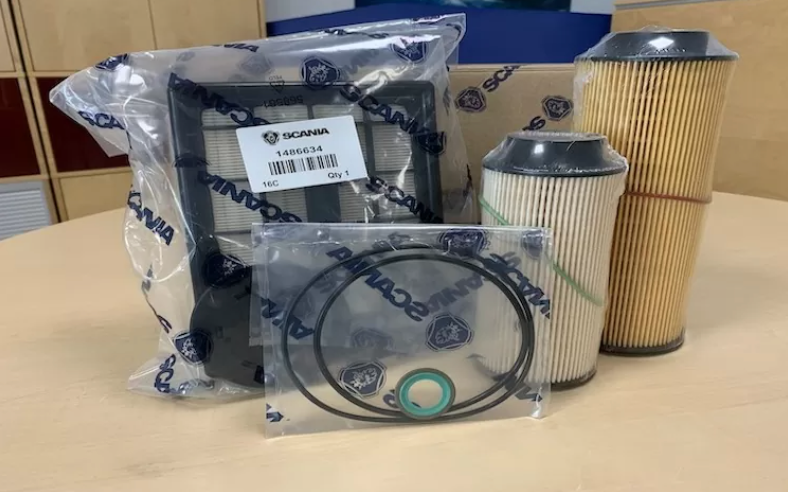 ---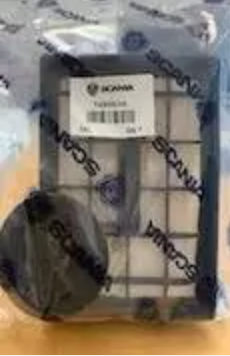 Other air filters available are:
SCANIA W4324251050
SCANIA W9325109562
---
Valeo air filter special offer
Valeo cabin air filter prevents external pollutants from entering the cabin via the ventilation system and inlets.
The level of pollution inside the vehicle cabin may be up to 5 times higher than the air outside the vehicle. The pollutants inside the cabin affects the health and well – being of it occupants and may provoke the respiratory issues, asthma, allergies, headaches, lung and heart illnesses, cancers…
Almost every day… long hours in the vehicle… the professional bus and coach drivers are very much exposed to the in- cabin air quality problematic.
Since Valeo priority is to maintain well- being in the vehicle, the company proposes various solutions of protection within it's cabin air filter range. Some of them are on special offer at E.C.S.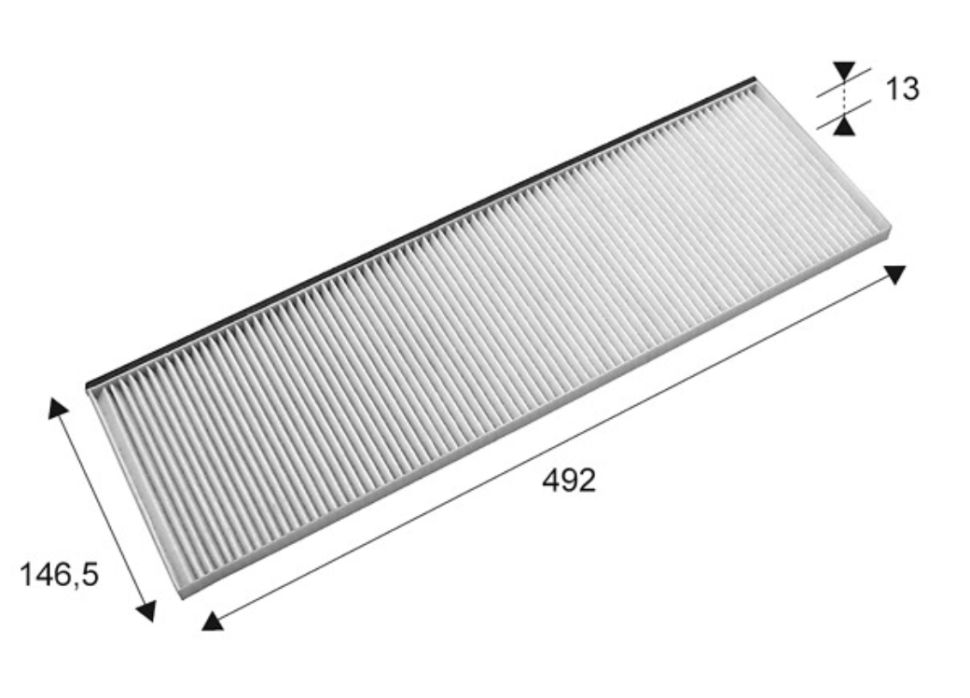 ---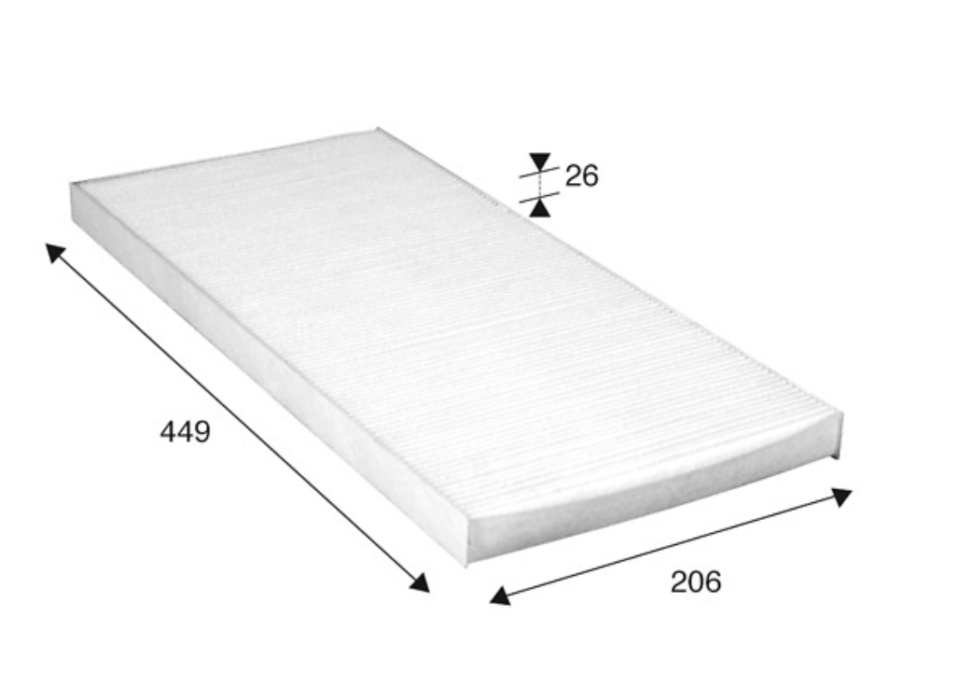 ---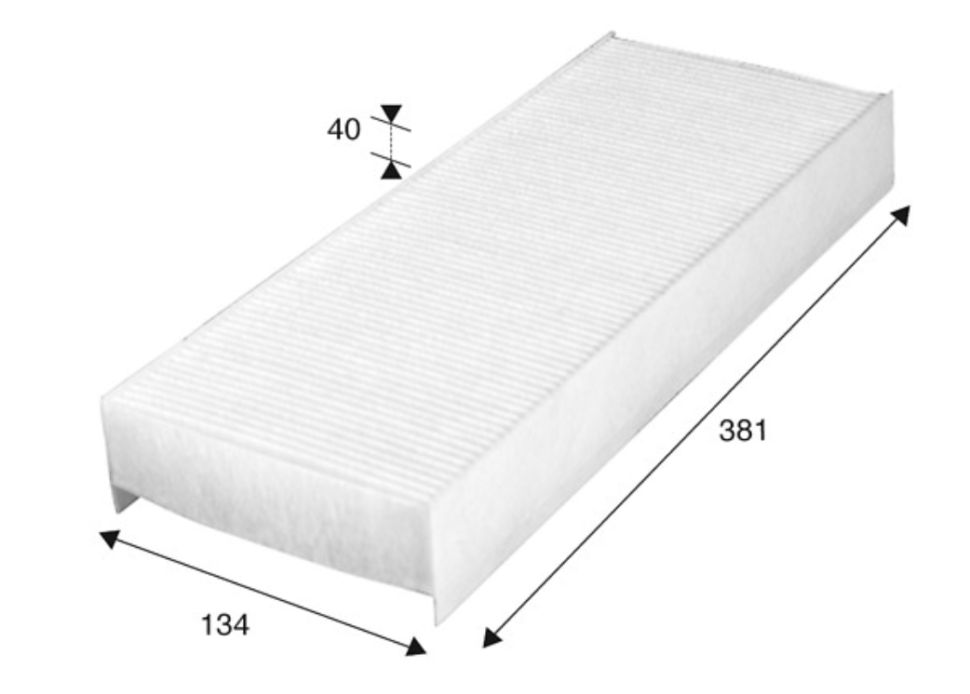 ---
What is the air filter for?
When air comes into your truck, it passes through the air filter. The filter removes dust, pollen, air pollution, and other airborne particles out of the air before they enter the engine.
Although these filters perform well, they can also cause problems when they aren't changed regularly and allowed to clog up.
Combustion engines rely on air to function, and a bad air filter can suffocate a vehicle. This can lead to extensive problems down the road. Luckily, dirty air filter symptoms are easy to identify once you know what to look for.
---
Importance of air filter maintenance
A new air filter allows your vehicle's engine to get clean air, a key component in the combustion process. The air filter prevents airborne contaminants such as dirt, dust and leaves from getting pulled into your truck's engine and potentially damaging it.
---
How Can Dirty Air Filters Affect Your Vehicle?
The fact that air is not allowed to move easily into the engine of your truck, can cause an harder work for the engine, this can lead to various signs of malfunction:
Decrease in gas mileage and have to fill up your gas tank up more than usual: a decrease in gas mileage is usually a sign that something is amiss. Your air filter contributes to your fuel efficiency, but a dirty filter can cause reduced oxygen flow. A vehicle must make up for this by burning more fuel to compensate. A clean air filter keeps the air flowing, and keeps your fuel economy right where it should be.
Less power: a dirty air filter reduces the amount of clean air that is getting through to the engine, decreasing its power and performance. Replacing your dirty engine air filter with a new, clean one can improve the acceleration of your engine.
Difficulty starting the motor: if your truck has hard time starting, you have to make multiple attempts or rev the engine to get it going or has trouble turning over, it could have a low air to fuel ratio. When the ratio is too rich with fuel, it can cause engine flooding and spark plug pollution. This can result in misfires or trouble starting. If you've got a rough idle or a reluctant start, the air filter is the first place you should check.
The "Check Engine" light is on: one of the reasons why the light comes on may precisely indicate the presence of deposits in the engine. When impurities accumulate inside the engine, this can lead to the warning light coming on. This indicates that the excessive presence of impurities is starting to have significant effects on the performance of the engine.
Dust building up on the dashboard and other interior surfaces
The smell of engine oil when you start the vehicle: When gasoline is leaking from the exhaust pipe, it will have that telltale smell to notify you that something is off. While a smell can indicate a fuel tank leak as well, you can confirm your suspicions of exhaust leakage by checking for the signs of black smoke.
Flames or black smoke from exhaust pipe: when oxygen struggles to reach the engine, fuel may not be burning off at an adequate rate. This can result in some of the fuel leaking through the system and out of your exhaust pipe. You may also hear popping sounds as super-heated fuel is expelled through your exhaust system. This issue wastes fuel and can be very dangerous to your vehicle and the environment.
Air filter appears dirty: this is one of the most obvious signs that the air filter needs to be replaced. Brand new filters appear nearly white. Over time, contaminants in the air will dirty your filter and turn it brown or black. A visual inspection can be your first confirmation of a bad filter. Always examine your filter under adequate light. If it appears contaminated with dirt, dust, and debris, it could be time to clean it out.
Strange Engine Noises: an engine that has a good oxygen flow should have a smooth and even purr sound. If your idle is rattly, or you hear a vibration or hiccup, you could be facing a bad air filter. A common culprit of this issue is polluted spark plugs from air intake issues. If you discover your air filter is in need of a change, it's wise to also check the condition of the spark plugs to see if they have suffered any damage as well. Replacing these two parts can help your engine idle much smoother.
Reduction in Horsepower: If your acceleration seems sluggish, your horsepower could be suffering from oxygen deprivation. If your car jerks when accelerating or responds slower than normal, chances are it's not getting the air it needs to function at peak performance. Horsepower in a vehicle is completely dependant on how well the engine functions. The engine is fighting harder by dumping more fuel to keep up with the reduced oxygen. That power being diverted will decrease your horsepower significantly.
---
How often should you change your Truck's Air Filter?
ost vehicle manufacturers recommend, on the owner's manual, to replace the air filter every 15,000 – 30,000 miles (25.000 – 50.000 km). However, there are individual conditions that should be considered.
If you regularly drive on dirt roads, sand, or in areas of high pollution, it would be necessary to replace the air filter more often. These will all add higher levels of particulate to your air filter. Vehicles with turbocharged engines should also replace the air filter more frequently.
Lastly, for vehicles that aren't driven often, replace the filter at least every three years. Even with few miles/kilometer driven, the materials in the filter itself can become brittle and break down.
---
Contact us
For any need, our sales staff are at your disposal to help you identify the component that perfectly fits your application.
Contact us for more information or visit our promotions page to view the filters as well as other products that may be of interest to you.
---