FIAMM: choose the best for your car!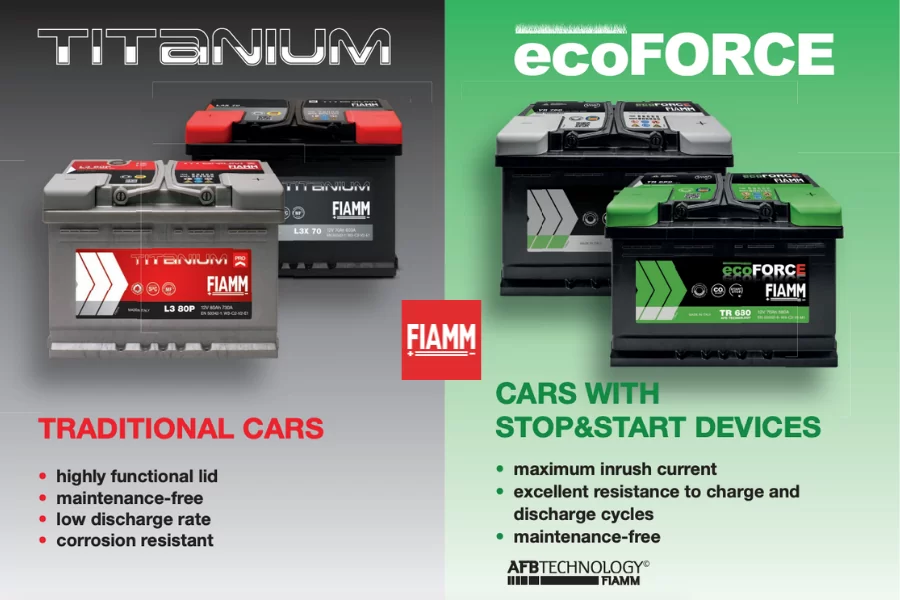 As already mentioned in our last post, ECS has officially become FIAMM's distributor for automotive batteries!
Now we would like to tell you more about two particularly innovative Mobility Power Solutions specifically designed for:
traditional cars
cars with start and stop devices
---
Solutions for traditional Cars
FIAMM is the world leader for top quality starter batteries for the first outfit of some of world's most prestigious car manufacturers such as: Mercedes-Benz, Smart, Nissan, Citroën, DS, Renault, Toyota, Peugeot, Ferrari, FIAT, Jaguar, Volvo, Opel, Maserati, CNH, Piaggio.
The progressive evolution of cars towards the fully equipped solutions means that also energy solutions must adapt to this change and needs to rely on innovative products capable of powering the most sophisticated technologies.
FIAMM Energy Technology car batteries secure top-notch performance, high power, reliability and safety. The new top level products Titanium range come from FIAMM expertise and technology, resulting from the OEM first outfit.
This innovative category of products is characterized by 4 fundamental aspects:
highly functional lid
maintenance-free
low discharge rate
corrosion resistant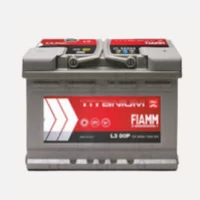 TITANIUM PRO
This product offers maximum power for the most demanding requirements by modern cars. It is available in the most common European sizes (DIN). It ensures all the quality of a 100% made in Italy product.
SPC (Safety Power Checked) cover used by the European car manufacturers
maintenance free according to EN 50342 standard
qualified as MATCHING QUALITY SPARE PART according to the European regulations EU 461/2010
Useful Check Control on the whole range, for a quick check of the best load conditions.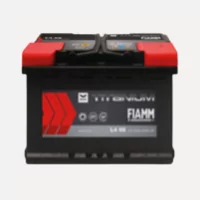 black TITANIUM
black TITANIUM is a high quality example of how FIAMM has used all its experience in the field of mobility power solutions to develop a truly reliable product capable of ensuring a really safe start.
The main benefits of this product are:
SPC (Safety Power Check) cover used by European Car Manufacturers
Maintenance-free condition according to EN 50342 standard
---
Cars with start & stop engines
The power needs of modern cars require the use of batteries capable of storing energy for a long time and contributing to reducing harmful emissions.
The constant effort in research projects and modern technological applications brought to the production of FIAMM batteries with AGM and AFB technologies designed to support the new stop & start systems to:
reduce CO2 emissions
reduce fuel consumption from 3% to 8%
reduce noise pollution
FIAMM ecoFORCE range with AGM and AFB technology, engineered to equip the Micro HEV (Hybrid Electric Vehicles) cars with Start&Stop system, is the best solution for protecting an environment we can all freely move around in.
The three main aspects that distinguish the ecoFORCE range are:
maximum inrush current
excellent resistance to charge and discharge cycles
maintenance-free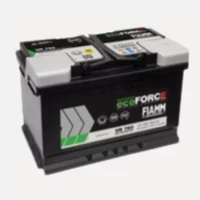 ecoFORCE AGM
ecoFORCE AGM is the best battery for micro hybrid car models with Start&Stop device and Brake Energy Regeneration.
Dedicated to high-performance, modern vehicles, AGM (Absorbent Glass Material) batteries guarantee a remarkable performance.
The implemented technology provides valve-controlled gas-recombination sealed batteries. During operation, there is no interaction with the outside.
The oxygen released by the positive plate, following splitting of water into hydrogen and oxygen, is channelled and conveyed to the negative plate to start the process again.
The result is a closed, self-sufficient circuit which does not emit gas or consume water.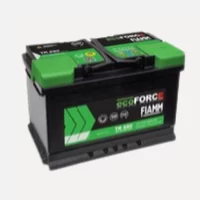 ecoFORCE AFB
ecoFORCE AFB® (Advanced Flooded Battery) is the best solution for vehicles equipped with Start&Stop system which require a higher energy support than that offered by conventional SLI batteries.
AFB batteries can be considered an evolution of traditional lead-acid batteries.
The AFB battery is characterized by a withstand to cycles two times higher (than a traditional battery).
In queues or at traffic lights, ecoFORCE AFB® provides power to all electrical components when the engine is off and a reliable RE-starting of the car.
---
Choose the best power solution for your car!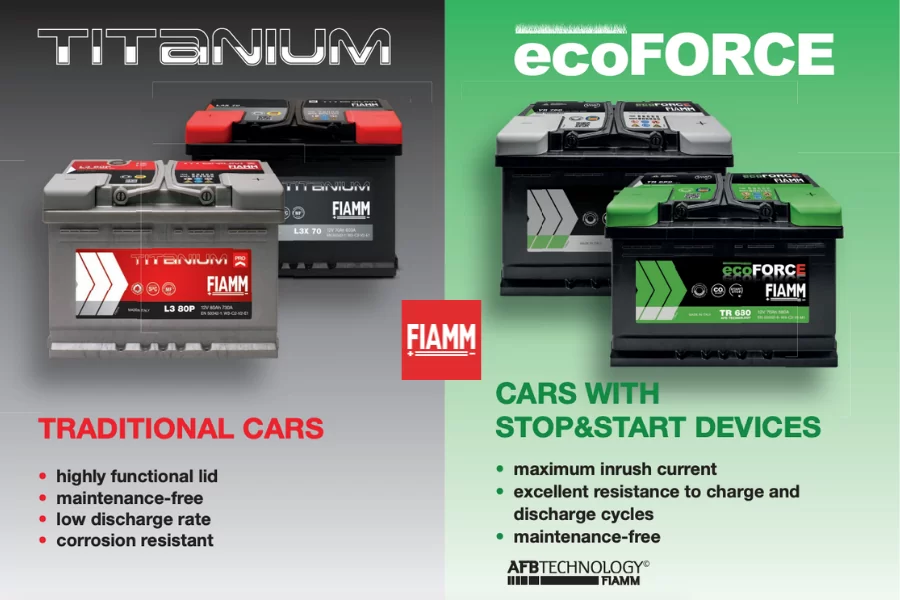 Our sales staff is at your disposal to help you identify the battery that perfectly fits your car.
Contact us for more information.
---